Remote Monitoring of Security Systems Keeps Marijuana Dispensaries in Compliance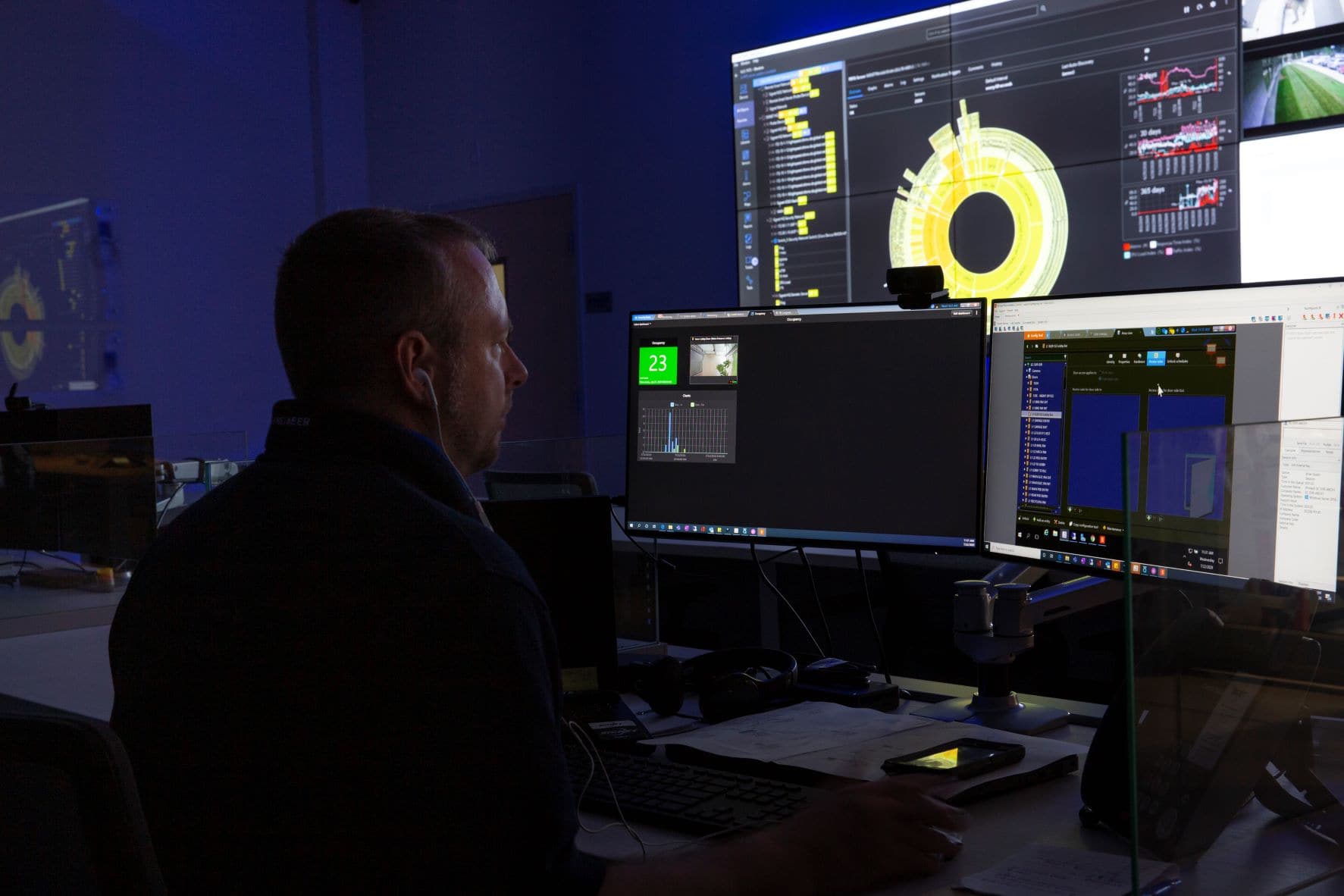 Challenge
Medical marijuana dispensaries need to ensure 24/7 uptime for security cameras and access control systems to protect inventory and maintain compliance with regulatory requirements. Marijuana dispensaries are required to have security video footage at every stage of the process. The regulations include strict requirements for video quality, camera placement, footage retention and law enforcement access.
Video cameras must clearly record all product handling activities—including cutting, weighing, packaging, labeling and storage—and footage must be retained for a period of time set by state regulators.
A failure in the video system can be very costly, as product cannot be sold unless video is available for every stage of processing, packaging and storage.
Monitoring the video cameras to ensure they were all working properly is time-intensive for IT staff. It is also difficult to verify whether the video feed is being properly recorded to the hard drive; a video camera might show up on screen and appear to be working, but still not be recording the footage.
Solution
To this end, SIGNET provides Remote Smart remote monitoring services for dispensaries' security technology challenges. With its proactive monitoring services, Remote Smart continually gathers information from all security system endpoints and components, including cameras, hard drives, servers, routers and access control hardware. It is able to detect potential problems in real-time so they can be isolated, investigated and addressed immediately.
Remote Smart continually monitors each security system component. It also looks at other measures of system health (such as available hard drive space, RAM usage and processor workload) to identify elements that appear to be under stress and at risk of failure.
System data is sent through a secure channel to the Remote Smart Network Operations Center (NOC), which is staffed by engineers.
If a component is non-responsive, or anomalies are detected in traffic to and from system components, an alert is sent to engineers at the NOC so they can troubleshoot the problem. In many cases, the problem can be addressed remotely by rebooting the device, updating firmware or taking other action.
If the problem cannot be addressed remotely, the SIGNET Remote Smart engineering team contacts the client's IT team and provides the information they need to troubleshoot on site. If extra support is needed, a mobile Remote Smart IT team can be dispatched to address the problem within two hours.
Remote Smart ensures uptime for clients' essential security technology while reducing the administrative burden on clients' IT staff. Our clients can focus on their core businesses, with the assurance that their facility is secure and will remain in compliance with regulatory requirements for maintenance of video footage.