Ensuring uptime for a Boston-area facility's security cameras and access control system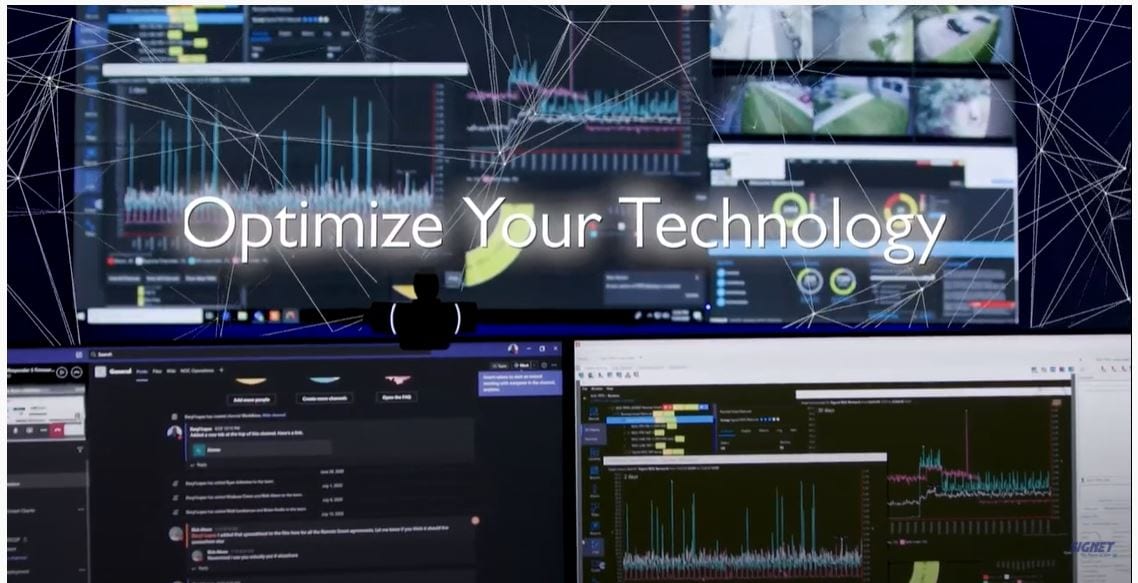 Challenge
A Boston-area long-term care facility relied on an extensive network of security cameras and access control systems to keep patients and staff safe. But monitoring that network to ensure 24/7 uptime for cameras, radio-frequency identification (RFID) badge readers and other security elements put a substantial burden on their IT staff.
The facility had more than 250 cameras and more than 200 secured exterior and interior doors spread over six campus buildings.
Without a monitoring system in place, IT relied on user reports to identify malfunctioning cameras or RFID readers. That meant that a problem with a little-used RFID reader or camera might go unnoticed until a critical event (such as a need to review security footage) brought the issue to light.
IT did not have enough staffing to monitor all security systems manually and address emerging issues with system components.
They wanted to outsource monitoring of their security systems to improve uptime, reduce the maintenance burden and maximize the security of their buildings.
Solution
The facility opted to implement Remote Smart's Proactive Monitoring service, a remote monitoring service for mission critical technology systems. Remote Smart's Network Operations Center (NOC) engineers use network management tools to monitor system performance in real time and detect, isolate and address problems as they emerge. For this client, Remote Smart's approach involved:
To continually gather information from all of the cameras, readers, servers, routers and other network components in the security system, a computer with the monitoring software was added to the client's secure network.
This information is sent through a secure channel to Remote Smart's NOC.
Remote Smart pings each security system component and flags any non-responsive cameras, readers or network elements. It also looks at other measures of system health (such as available hard drive space, RAM usage and processor workload) to identify elements that appear to be under stress and at risk of failure. When a problem is detected, Remote Smart engineers receive an alert.
The long-term care facility also elected to use the Remote Smart troubleshooting service, known as Remote Response. Using remote access tools, engineers establish a secure connection with the target machine. Where possible, they take remote action to restore the device to functioning (e.g., hard reboot, updating firmware).
If the problem cannot be addressed remotely, the SIGNET team contacts the IT team at the facility and provides the information they need to troubleshoot onsite. If extra support is needed, a mobile technology team can be dispatched from SIGNET to the client site in order to address the problem.
With SIGNET Remote Smart, most issues are fixed before the client is even aware there is a problem. Remote Smart helps the facility ensure uptime for critical security infrastructure, providing better protection for both patients and staff. Now the client's IT team can stay focused on supporting staff PCs and addressing the day-to-day needs of their staff, knowing that their security system can take care of itself.