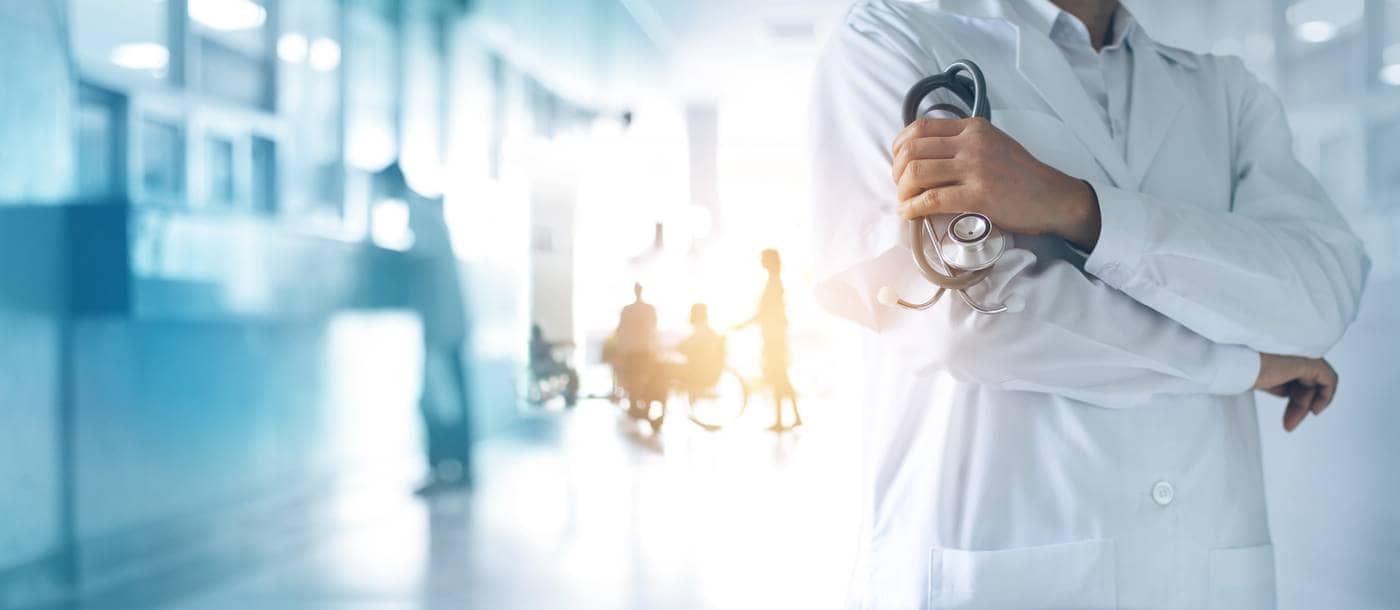 Real-time location systems (RTLS) provide location-based information of people and items within a defined area. In a busy healthcare environment, a RTLS could aid in loss prevention, patient and staff safety and more.
Here are six ways the technology has spurred progress for patients and providers.
Duress Applications: providing assistance in emergencies
Some RTLS platforms include a component that allows workers to immediately alert others to emergencies. For example, a nurse might be in the room of a psychiatric patient who suddenly becomes violent. Or a provider could check a patient's vital signs when the person stops breathing. In cases like those, prompt action reduces adverse outcomes.

If hospitals invest in RTLS systems with panic button components, they could help workers feel safer when circumstances take unexpected turns. Plus, knowing that the technology exists could enhance peace of mind for patients.

Increasing bed availability in crowded hospitals
During peak usage times at a healthcare facility — such as during the COVID19 pandemic — it's crucial that workers maximally utilize available beds. And one of the steps to doing that involves knowing precisely when patients get discharged so that housekeepers can come in and prepare beds for the next occupants.
Reducing medical equipment repairs
Sometimes, the inability to source equipment when needed causes severe disruptions to patient care. At Texas Health Presbyterian Dallas Hospital, that issue became so severe that nurses began hoarding equipment due to fear of not being able to otherwise get it when needed. The hospital regularly rented equipment as a way to compensate for the medical equipment that needed repairs, too.

However, the hospital re-evaluated the way it used an existing RTLS and made changes that achieved an 80-percent reduction in equipment repairs. During the first year of implementing this new method of hospital equipment tracking, the hospital did not need to purchase or rent any equipment.

Cutting down on infection risks
At one hospital, poorly cleaned duodenoscopes caused the deaths of 11 patients. RTLS technology promotes patient and staff safety and could prevent fatalities like those.

For example, it can notify staff members of which rooms contain patients with known infections, allowing them to take the necessary precautions before entering. Also, an RTLS system can give alerts as medical equipment goes through each step of a required cleaning process. Then, there are no doubts that those items are ready for the next uses.

Hand hygiene compliance is another RTLS application. This application monitors whether workers wash their hands before and after patient interactions and ensures they otherwise comply with a facility's infection control measures.

Contact tracing is another important function of an RTLS network. In the event of an infectious outbreak, it is important to be able to trace every person or entity that has potentially come in contact with the disease.

Monitoring vaccine temperatures.
Through a wireless battery-powered sensor, and industry leading software solutions, RTLS solutions will generate alerts (audible, visual, sms & email) to specified staff members if vaccine temperatures begin to deviate from programmed thresholds. In the event of a power or network outage, the sensor will continue to monitor the temperature and log the data.
Monitoring traffic flows and providing workflow metrics
A well-utilized RTLS can give metrics that detail the number of people currently residing in a section of the hospital, as well as the routes they used to travel there. When Parkland Health and Hospital System transitioned to a new campus, it depended on an RTLS to figure out the best ways to transfer patients.

The technology could locate people within six feet. Besides using RTLS, the hospital analyzed statistics to forecast the endurance levels of the people responsible for moving patients around the facility. All that information helped the hospital advise on how members of the patient transport team could move between two destinations as efficiently as possible.

Also, by monitoring manual processes, an RTLS network can collect data on status events and patient-staff-equipment interactions, providing both real-time visibility and the analytics needed to improve workflows.

Remote monitoring of RTLS technology components
Monitoring RTLS technology components like batteries and tags is essential to its functionality. Like any battery, RTLS batteries have limited life. Without the battery, however, an RTLS is useless. Yet many organizations don't have the staff capacity to monitor the status of hundreds of batteries. This is where outsourcing monitoring to a remote monitoring center becomes not only a necessary but also a practical option.
Contact SIGNET Senior Solutions Architect and Healthcare Communications technology expert Bryan Small for more information about our RTLS technology applications and remote monitoring capabilities.
Blog source: Health IT Outcomes