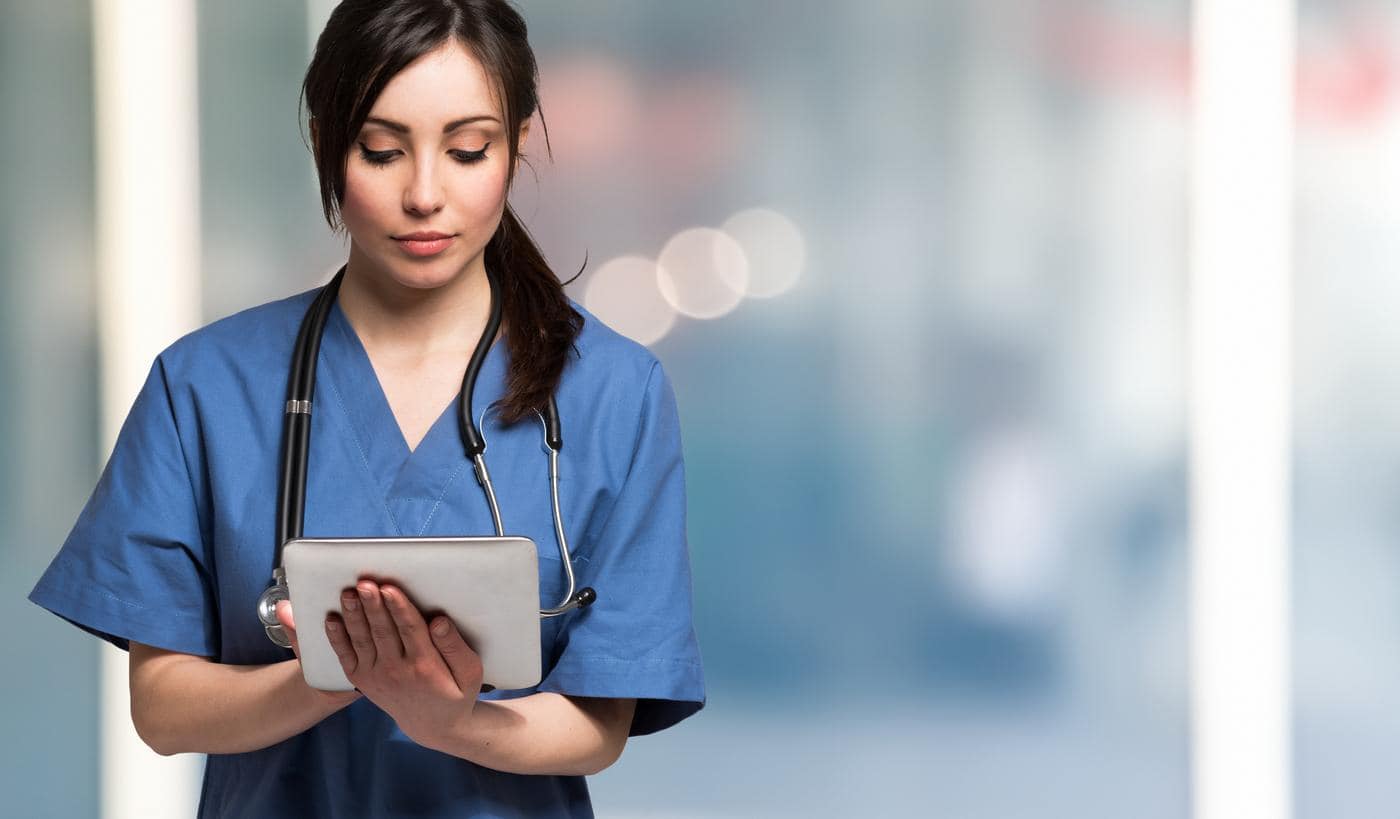 The process of researching and selecting a new nurse call system for your hospital or health system doesn't have to be daunting.
Understanding which steps to take and which elements to consider when comparing available options will simplify the process from selection through implementation. Partnering with the right technology integrator also will ensure your organization achieves its goals through the investment in the short- and long- term.
It's All About the ROI
A new nurse call system is a major investment in a wide-reaching technology that will impact a diverse pool of people, each with their set of unique needs and goals to be accomplished. To guarantee strong return on investment while limiting headaches, select an advanced system that best fits your organization from a technology partner that offers ongoing support.
Likewise, the right technology partner will enhance the benefits of the technology while alleviating the burden that comes with new solution implementation. Taking the necessary steps before making a selection will allow your teams to concentrate less on the technology once it is implemented and instead focus their energy on what matters most: providing high-quality patient care.
Identify Your Needs and Budget

Identify stakeholder needs
Identify key features/functionality – force rank by importance
Understand budget constraints
Consider what could increase patient satisfaction scores
The type of nurse call system and key capabilities that work best for an organization can be influenced by factors including facility size, location, patient demographics and departmental needs.
Work with all groups impacted by the new nurse call system – clinical, IT, transport, environmental services, radiology, pharmacy, facilities – to identify each team's unique needs, preferences, resources and areas for quality improvement.
Use the answers to compare all needs and priorities to the capabilities offered by alternative nurse call systems. You may find the nurse call system will be utilized differently across teams, with each group optimizing a variety of capabilities to meet their own goals.
A new nurse call system is a 15+ year investment in a technology that will reach a variety of stakeholders and tasks. While functionality and quality will be the main determining factors, it is also important to know your budget to help guide the purchase.
To ensure you select the most appropriate nurse call system for your organization, narrow your options based on the top priorities of each team and cut costs when necessary by opting out of add-ons that are less valuable to the stakeholders. Include ongoing maintenance and support for the nurse call system in the overall budget.
Set Realistic Goals and Identify Objectives

Identify key performance objectives to be addressed by new system
Understand the availability of data from new system and its possible integration to other BI systems
The next step is to outline all attainable goals and objectives. Nurses are in a unique position to identify and implement innovative and evidence-based practices by improving clinical processes of care. An advanced nurse call system helps your nurses demonstrate ongoing quality improvement while supporting patient and staff satisfaction by boosting responsiveness with streamlined communication and workflows.
Identify which areas of practice to improve or build out and understand how new technology can help achieve your measurable and realistic goals. Be sure to map out a clear strategy for tracking key performance indicators over time to monitor return on investment. Some examples of measurable goals include:
Improving HCAHPS scores
Meeting national patient safety goals
Improving Total Patient Satisfaction scores
Achieving CMS 5-star ratings
Shortening staff-to-patient response times
Reducing noise levels
If you have not met your goals after collecting data on key performance indicators, you can analyze the information and adjust your quality improvement strategy to generate more significant results. The real-time data generated from advanced nurse call systems enable nimble changes and adjustments.
This, in turn, will allow stakeholders to fully utilize the data when making quick decisions or planning future projects.
Take Inventory
Inventory existing infrastructure for potential interoperability:

EMR
RTLS: staff and assets
Wireless handsets
Medical devices
Before you select and deploy a nurse call system you must elect an internal advocate to be involved in all processes. This project manager will oversee gathering of information, collaborating with different teams and the vendor, and ensuring continued training and support for optimal performance.
A nurse call system and support resources should fit seamlessly into existing technologies to enhance workflows, limit disruptions and improve performance. To ensure a system is integrated successfully, you must understand your organization's needs, capabilities and goals.
Take inventory of existing infrastructure to identify what technologies are outdated or need replacing, resources that are lacking, and solutions that will continue to be used during an upgrade or investment in new technology. For example, review solutions such as:
Electronic Medical Records (EMR)
Mobile devices
Medical devices
Real Time Location Systems (RTLS)
Keep track of what resources are missing or need to be replaced and be sure to fill in those gaps before selecting a nurse call system. This will ensure a seamless implementation process – saving time and reducing headaches.
Test Compatibility

Check requirements of planned integrations:
Cardiac monitoring
Wireless handsets
Other medical equipment
After taking stock of existing IT infrastructure, check the requirements of these technologies. Collaborate with IT departments to identify nurse call systems that will not only work with existing IT infrastructure but will require the least time and money to integrate and maintain. This will ensure the selection is not only cost efficient but reduces unnecessary work for all impacted groups in the short- and long- term.
The right nurse call system will be easily assimilated with your medical devices and existing IT infrastructure – such as EMRs, cardiac monitoring, telemetry, wireless phones or biomedical equipment – so as to enhance communication between staff and patients, improve response times and share critical information in real time.
Achieving interoperability with multiple systems without the use of middleware allows nurse call systems to support safe practice processes while creating opportunities for improvement. It is important to know what nurse call system options work best with your current products and systems so both categories are fully optimized and the highest return on investment is realized.
Review Your Options

Case studies
Customer testimonials
Tradeshows
Peer recommendations
Now that you know what the nurse call system should help achieve, start researching your options and speaking with potential technology integration partners like SIGNET. As a Rauland partner for more than 20 years, SIGNET offers the most technologically advanced and dependable equipment available, including the Responder 5, an integrated platform that combines traditional nurse call functions with a variety of additional workflow and communications tools to allow rapid response to patients from anywhere within the facility.
Meet with the technology partner and set a game plan

Manage implementation
Integrations with Existing Technologies
Professional Training Services
Once a product has been selected, work with your technology integrator to finalize the purchase, manage the implementation, integrate with existing technologies and address professional training services.
You must dedicate adequate resources to the implementation process from start to finish. This includes preparing a formal implementation plan or strategy that centers on collaborative teamwork to guarantee all needs and objectives are met. To make for a smoother roll-out with limited hiccups, the implementation plan should:
Provide a goal
Improve communication between teams
Ensure adherence to project schedule
Increase project productivity
Reduce inefficiencies
Help identify problems early for swift resolution
Moreover, the right technology provider can become a partner you can rely on for initial guidance and expertise, as well as ongoing support and maintenance to ensure the technology is utilized to its full potential.
Train and Support

Facility needs assessment
Prepare/conduct staff training
Support go-live
Conduct post-launch assessment to address lessons learned and change control process
Training and supporting staff on how best to leverage the new nurse call system is paramount to the success of the technology. Guarantee staff understanding and satisfaction with the nurse call system by providing upfront training, follow-up assessments and ongoing access to resources.
When partnering with the technology integrator to devise a training strategy, consider a four-step approach:
Facilitate a needs assessment
Prepare and conduct staff training
Support initial system launch
Establish a post-launch system assessment to address any concerns
SIGNET provides support for staff throughout the entire process from product selection and implementation to training. Via our Clinical Application Specialist's (C.A.S.) expertise, SIGNET delivers nurse call system training for each Rauland Healthcare Communications solution we integrate.
Ideal support from the technology integrator includes regular system upgrades to integrate new features and benefits as they are developed, as well as additional services training or analytics reports.
Review Impact on the Bottom Line

Track operational and clinical KPIs
Refine goals and re-engage PDCA quality process
With the transition to a value-based reimbursement model, a dramatic paradigm shift in healthcare economics has occurred–driving quality and safety in hospitals while determining payment based on demonstrated quality outcomes. Investing in the right technology can improve your competitive potential in the value-based reimbursement model by deploying evidence-based practice strategies and measuring results.
Selecting the best advanced nurse call system will help you advance patient safety, internal workflow, patient and provider satisfaction, reimbursement rates and overall efficiency. To gauge performance, track key performance indicators that will directly impact your operations and outcomes – such as meeting of patient needs, use of labor resources and workflow efficiency – which, in turn, influence reimbursement rates.
For example, choosing the right nurse call system can measurably influence your HCAHPS scores through advancements in nurse communication, cleanliness and quietness, responsiveness of staff and pain management. As a result, continually high HCAHPS scores can help qualify your hospital for an additional 1 to 3 percent in reimbursement fees.
Once performance and results are measured, compare the data to the goals defined for each team. The right nurse call system will not only help all stakeholders achieve their goals, but also provide metrics and reports on activities to support decision making and quality improvement. Through real-time data collection and reporting, your nurse call system assists in demonstrating high-quality care by increasing accountability and tracking measurable outcomes. This ensures maximum reimbursement based on performance in HCAHPS, process of care measures, outcome measures and overall efficiency.
Trust SIGNET's nurse call systems integration expertise.
Contact SIGNET Solutions Architect Bryan Small, who specializes in engineering healthcare communications systems.