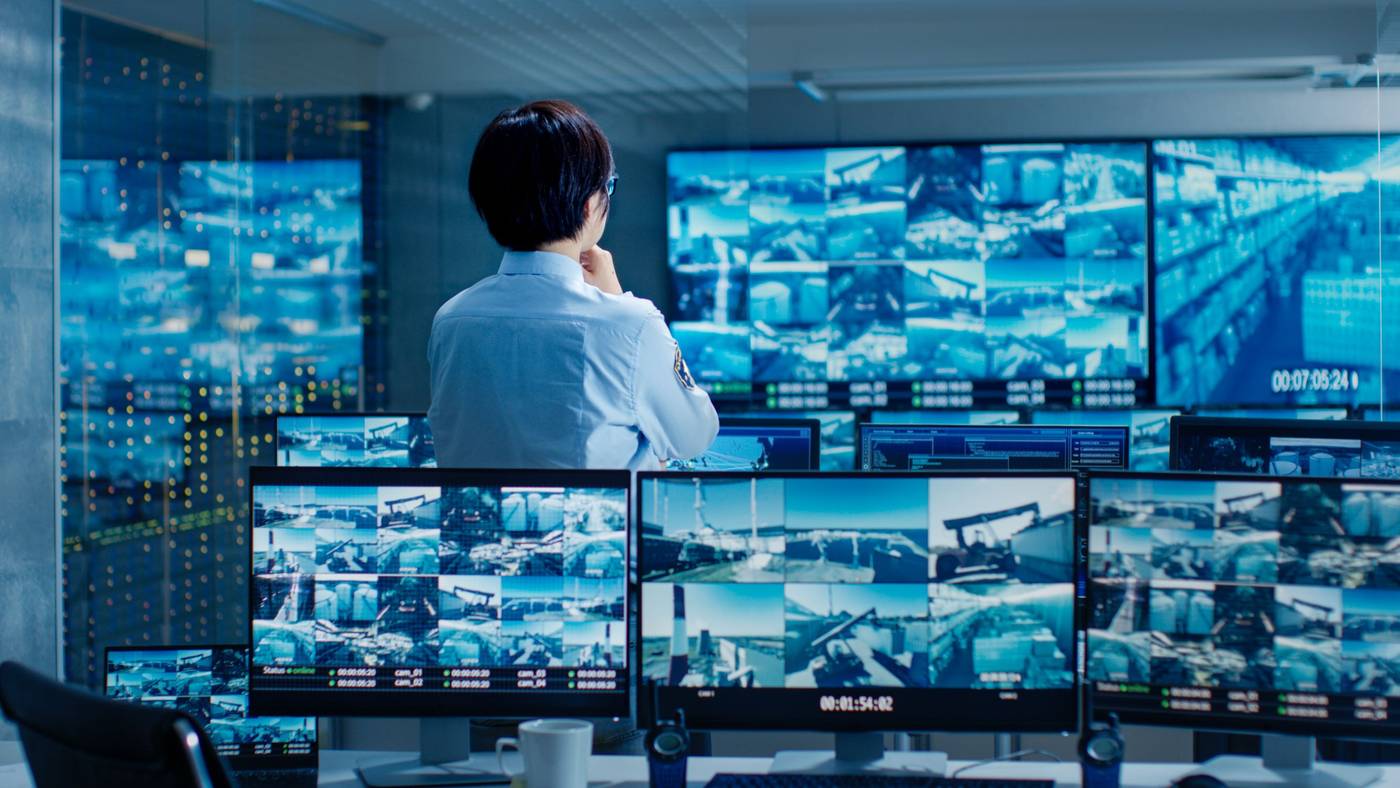 Video surveillance has come a long way since the days of security guards staring at fuzzy images on monitors. Today's video management systems (VMS) provide a wide range of tools and capabilities that help make security personnel more efficient by allowing them to focus on what really matters.
At an organizational level, a VMS also can be the cornerstone of a physical security system that does so much more. Whether you want increased business intelligence or improved incident management, choosing the right VMS is crucial.
The challenge is satisfying all your stakeholders on the way to getting the VMS that meets your organization's needs.
When considering VMS technology, keep the following features in mind:
1. Adaptability is key
Don't get stuck just thinking about today. Whether you're doing a rip-and-replace or considering video surveillance for the first time, you need to think ahead.
In the future, you might need remote site monitoring, automatic license plate recognition (ALPR), cloud storage solutions, or advanced analytic solutions. A VMS with an open architecture that's flexible and modular will allow you to easily incorporate these upgrades and new features.
A solution that can adapt and scale to the growing needs of your business will keep you from patching together technology or constantly shopping for replacements.
2. The security platform as the proptech solution
Your VMS platform is capable of far more now than ever. Open VMS solutions allow for the integration of numerous systems. This is beneficial as VMS platforms are proven with their robust software, advanced UX design, and IT security measures.
You can reduce your total cost of ownership by moving from independent systems to a unified solution. Then, with consolidated monitoring, reporting, and a map-centric approach to security management, you can provide a top-of-the line solution to building tenants on a platform you can trust.
3. Centralize operations
If your security personnel are spending valuable time connecting to each of your sites individually or navigating through disorganized event and device lists, they aren't able to focus on priorities.
You need a solution that provides a clear picture of your entire security system in one operator interface. This will allow personnel to immediately locate cameras, door and other devices from one central location.
And, when you centralize operations, it's easier to properly manage users as well as access permissions and security measures.
4. Go mobile
Responding to incidents or emergencies in the field takes operators away from their workstations.
Having a system that includes both mobile and web applications means security personnel have the security system with them no matter where they are.
When a system includes these applications, your security personnel can use their phones and tablets to monitor live or recorded video, control remote cameras, review access-control events, and receive and acknowledge system alarms. They can also stream live video from their phone back to their workstations, turning their smartphones into mobile surveillance cameras.
5. Get in the cloud
It's likely that you'll need to add storage over the lifetime of your surveillance system. Whether you expand your network, change your video retention policies, or introduce redundant archiving, being able to add storage quickly and cost-effectively will be important.
Cloud-based storage with built-in redundancy and fail-over capabilities is a great option. A solution that allows you to maintain video recordings in the cloud while continuing to leverage your existing system also will give you the flexibility to increase or decrease your storage capacity without having to buy extra hardware.
6. See your entire environment
Keeping security teams on the same page can be challenging, especially when your organization has multiple sites.
With a unified security system, your security personnel can manage and view all your sites and devices on geo-localized maps. This can help them quickly team up to respond to an incident or threat. They also can take immediate action directly within a map, like unlocking doors, controlling PTZ cameras and managing alarms. 
Look for map technology that lets security personnel display all your unique live events and alarms, video, cardholder pictures, and license plates. This way, your whole team can collaborate easily.
7. Step into the future
With so much going on, staying focused on security monitors can be difficult. Losing focus, even for a second, can have serious consequences. With video analytics, you can filter out noise and flag the unusual. The VMS will alert you to the presence of an intruder, a car going in the wrong direction, or an object that shouldn't be there. Then, you can quickly decide if a response is needed or not.
When you combine intelligence with automation, it's even easier to stay on top of more routine tasks. One example is a system that automates camera checks to notify you if a camera has changed position or been tampered with. This can dramatically reduce the drudgery of manual checks.
8. Protect privacy
In an increasingly interconnected world with an escalating number of security cameras, privacy is a real concern for both public and private organizations. To address this, governments at every level are implementing rules and regulations around protecting individual privacy. As a result, they have determined that simple password protection is no longer enough.
A better approach to video security already exists. You need to deploy solutions that protect privacy by design. This includes secured authorization as well as encryption for video streams in transit and at rest.
9. Optimize your bandwidth and storage
It takes a great deal of storage to accommodate streams from dozens or even hundreds of cameras. You can reduce your total cost of ownership with a VMS that lets you optimize your use of bandwidth and storage by leveraging advanced codecs.
10. Stay current
When you're looking for a new VMS, keep in mind that an out-of-date system won't allow you to fully benefit from these aforementioned features. If you're not running the latest version, you also run the risk of missing out on important upgrades and advancements. And, perhaps most significantly, older versions are more prone to snags and crashes that can leave your organization open to vulnerabilities.
A VMS built on an open and unified platform will give you the very best that video has to offer.
Questions? Contact SIGNET Solutions Architect and security technology expert Kevin Wilhelm.
To view original post, visit SIGNET technology partner Genetec's blog: https://resources.genetec.com/blog/10-things-to-consider-when-shopping-for-a-vms