Wireless Nurse Call Communication Systems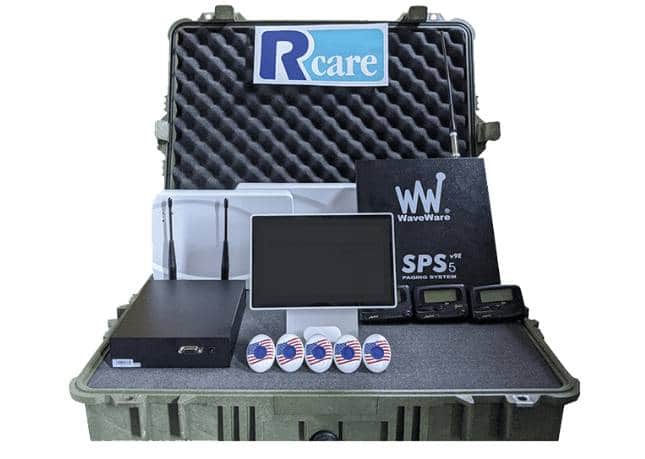 Suitable for any temporary healthcare space, this wireless nurse call system is pre-programmed and designed to be used right out of its ruggedized travel case. It includes:
a touchscreen display server
one wireless handheld pendant for each patient (40 included in base configuration)
four pocket pagers
This nurse call solution provides vital life safety communications between patient and caregiver/nurse station yet does not require an Internet connection or phone line.
You can have confidence in this system as it has been utilized as needed throughout the pandemic. A 2020 major deployment included a large Central Massachusetts state COVID-19 field hospital.
As always, SIGNET is here to help. We have the agility, industry expertise, breadth of internal resources and technology solutions needed to be your trusted partner.
Don't Be Shy
Drop us a line anytime, and one of our customer service reps will respond to you as soon as possible