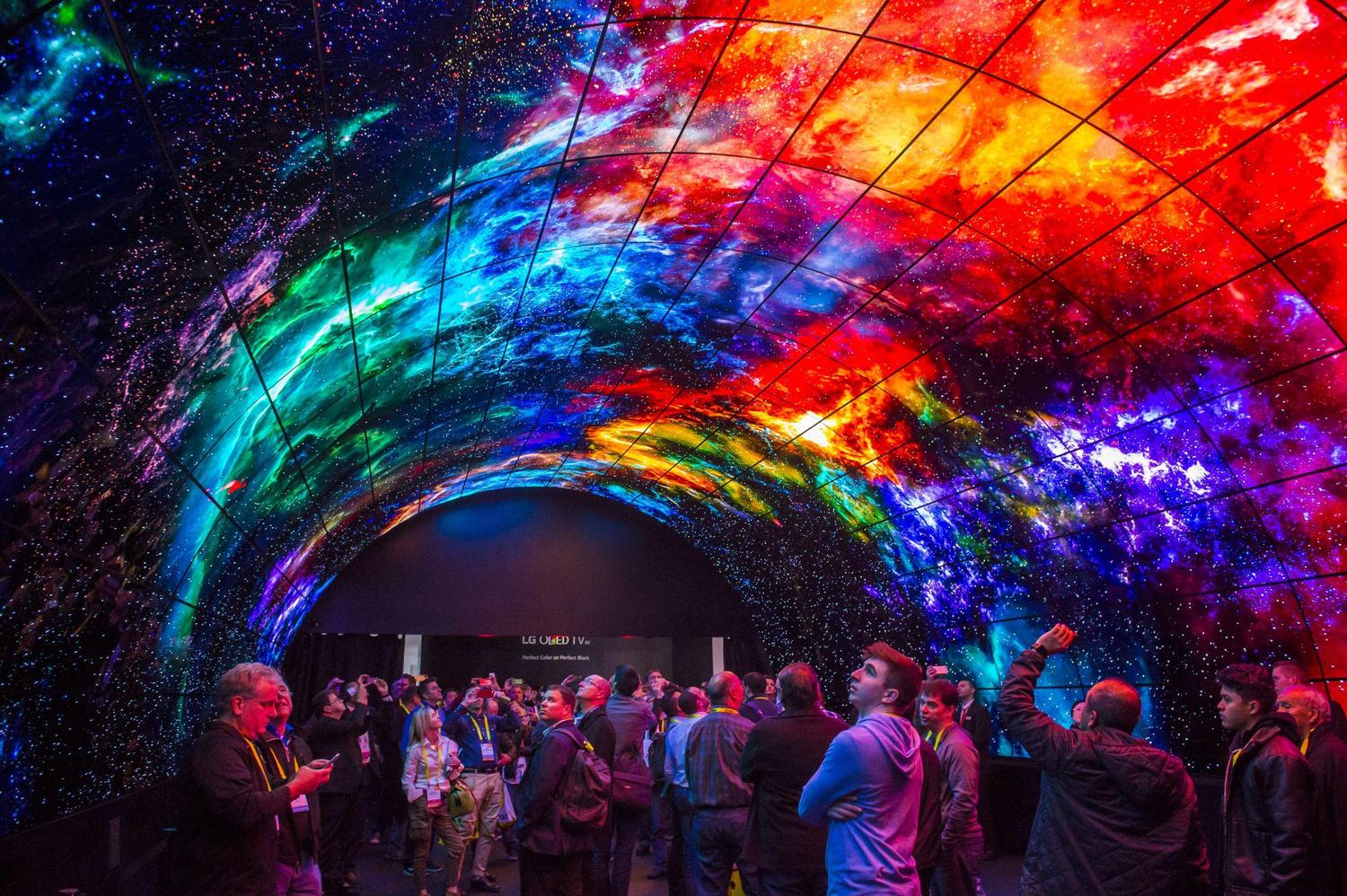 Video walls are ubiquitous these days: you see them everywhere – in corporate lobbies, hospitals, security monitoring facilities, university welcome centers – to only name a few. Allowing for content to be displayed in an extraordinary fashion and more efficiently than a standard digital display, video walls are truly appropriate for any industry. Consisting of multiple monitors arranged together to create the visual of one large screen, there is no doubt their reach and engagement potential is incomparable.
Video walls can be used in a variety of ways: displaying statistics, scores, announcements, or even used in live events to enhance the experience and engage the audience to the maximum extent. The display options also are numerous, including stretching content across all connected displays or featuring unique content for each display.
As you contemplate your next audio visual technology move, consider the following benefits of video walls:
Higher content quality
The quality of sizable content is the primary reason for the existence of video walls. This platform allows for higher resolutions than ever before as the resolution itself increases with each individual display added to this digital puzzle. This means that not only is the size of content increased, but also its resolution and quality, which can be easily calculated by summing up the width and height of all screens in the video wall.
Additional considerations include assessing the viewing distance of the proposed video wall. This will help determine the "pixel pitch," or display resolution required.
Another key aspect of designing a system and selecting the right processor is knowing the source material. Will all content utilize a HDMI connection or will the system design require a mixture of signal types? Will 4k resolution be a requirement?
Great return on technology investment
Video walls are made to be more than just a large screen. In fact, most video wall systems are designed to be durable and active for longer periods of time. When considering them versus projection, video displays give the owner a better return on investment.
To ensure superior content quality, an adequate video processor is a must. The video wall processor is responsible for maintaining the content on the displays and ensuring it runs smoothly.
There are several processor types which vary in complexity and features. Certain processors will allow for a limited number of inputs/outputs: an acceptable solution if your video wall needs are simple and change infrequently. However, the fixed number of inputs/outputs limits the number of output displays and input sources they support. There are also more complex processors designed to ensure a video wall runs at peak efficiency, even with the highest demands. This is why the processor is often described as the heart of a video wall system.
Variety and flexibility
One would assume that video walls are typically used to display from a single source of content, which is true in many cases, but this doesn't mean they are limited to that form. A video wall is more than just a standard display multiplied in size.
Many processors offer content management which allows for images to be displayed across single or multiple displays and in customized shapes and sizes. Using specific mounting equipment, you can fix your displays to the wall, or have them in a free-standing position.
Will the video wall utilize a set of screens with limited to no bezel? How the video wall be utilized and what the final image will look like will greatly affect the processing and displays required for the project.
Interactivity option
Interactivity is a key feature taken into consideration when designing video walls. As we've seen, videowall processors ensure everything runs smoothly, including maintaining a fluent display of content if the video wall is used by several people at once.
Browsing through maps, searching for data or even playing games on an interactive video wall are all valid uses, and above all, they are highly engaging.
Partnering with an experienced A/V integrator will help your video wall project run smoothly. Contact Senior Solutions Architect Jay Vigneau, who specializes in A/V technology solutions.
*Content from https://onsign.tv/case-study/6-video-walls-benefits/ was referenced for this post