DAVID VICKERS [November 7, 2017]

Communications systems allow organizations to operate. Before writing your RFP you need to understand what a system can do, what you need, and what the installation process will look like.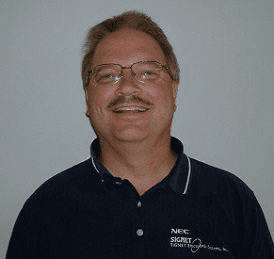 David Vickers is Senior Product Manager at SIGNET Electronics Systems, Inc.
Communications system solutions of today take on many shapes and sizes. In the past, an RFP for a communications system would have specified how many extensions and phone lines were needed to size the correct PBX model. Today's choices involve on-premise systems, as well as systems hosted by the telco/internet carrier. With the proliferation of smartphone technology, such as texting, email, voicemail, contact directory, and social media, business communications solutions have incorporated these features into unified messaging applications that can be offered with the on-premise or hosted solutions. The phone—the predominant user device—has now added available, add-on applications and services such as texting, instant messaging, dial from your corporate directory on your PC, and listen to voicemail via your email inbox on your smartphone or computer.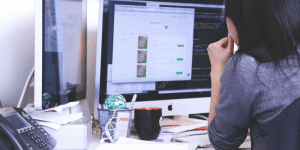 Types of Products Associated with this Technology

Vendors offer communications solutions that are a) installed on-premise on your network; or b) hosted by your telco/internet carrier; or c) provided as-a-service by your communications vendor.
New IP (Internet Protocol) phone systems consist of a communications server running the telephony control functions and an application server that runs the unified communications functions. A media gateway houses the interfaces between the LAN and the WAN/carrier networks as well as between the traditional PBX interfaces (analog or digital). For the on-premise systems, vendors typically have traditional payment models such as cash and the monthly lease of equipment, whereas the hosted and as-a-service systems are typically purchased by a monthly per-user or per-line rate based on a certain feature set (e.g., voicemail, caller ID, conferencing, etc.). Most vendors will package minutes of long distance and offer premium services such as unified communications, call queuing, and web collaboration.
How Can a Communications System Solution Help Your Organization?
Capabilities of this Type of Technology
There are many benefits to using a communications system. It will allow your organization to accomplish the following:
Save on expenses by replacing costly T1 interoffice circuits and using an IP wide area network (WAN) to carry voice traffic.
Replace traditional telephone circuits with Session Initiation Protocol (SIP) trunking to provide cost savings and add a level of resiliency to the network.
Add new features and applications such as presence, texting/instant messaging, voicemail to email delivery, and corporate contacts directory dialing.
Integrate smartphone mobility into your organization.
Integrate with existing business back-office IT applications such as Outlook and Skype for Business.
How these Capabilities Help Your Organization Work Better
These capabilities will help lessen the burden for your organization by achieving the following:
Reduce the manpower required to manage multiple applications and separate voice and data networks as well as reduce the resulting maintenance, helpdesk and support costs.
Provide an improved user experience by offering integrated business-office and mobility applications such as chat, instant messaging, and voicemail to email delivery on smart phones.
Establish better connectivity by having a corporate directory that is constantly updated.
Improve staff-to-staff communications by offering presence indicators on phones or PC/smartphone applications.
Allow users to go from the office to the road while enjoying a consistent communications user experience.
How Can You Justify Purchasing a Communications System Solution?
Ways to Pitch this Technology to Your Superiors
Knowing the full scope of your organization's requirements for a communications system solution and understanding how that new solution will be of benefit will not only help you write an effective RFP; it will also give you the ammunition you need to pitch the solution to purchasing managers and superiors who may have to sign off on the investment. An up-to-date solution will help accomplish the following:
Provide a platform that can keep up with changing technology.
Position your organization as an industry leader, indicating to staff and potential new hires that you are implementing emerging technology.
Increase flexibility and productivity for your mobile workforce by allowing integration with smartphones, and by providing an improved user experience through voicemail to email delivery on smartphones, texting, directory dialing, and presence.
Simplify moves, adds, and changes (MAC) by using new web-based tools that allow your internal telecom/IT team to easily manage and support MAC work that has previously been done by the vendor.
Increase quick feature activation through software downloads, thereby eliminating outdated systems.
Provide the flexible procurement of servers and components that fit within your organization's data center environment (as opposed to one-off, unmanageable system components) via open standards technology and open systems architecture.
Allow the use of SIP trunks and the replacement of costly interoffice T1 circuits to provide significant, recurring monthly cost savings.
Save Money with a High ROI
This type of technology can provide a substantial return on investment, having a direct impact on your organization's bottom line. Here are a few of the ways a communications system solution can save money:
Use new web-based sysadmin tools that allow an internal telecom/IT team to easily manage and support moves, adds, and changes (MAC) that have previously been done by the vendor.
Change out T1/PRIs (Primary Rate Interfaces) for SIP trunks using existing high-speed internet connections, providing up to a 30-40 percent savings in recurring monthly costs.
Replace interoffice T1 circuits, and provision voice traffic over the existing enterprise WAN.
Review how calls are being distributed to removed, unused, or unnecessary CO (central office) lines over the WAN. Consolidate lines at remote sites—reducing lines from five or six, to one or two—still providing the same level of operational efficiency.
What is the Process of Installing a Communications System Solution?
Installation Time Required
The amount of time required to install this technology depends on a number of factors, including whether the solution is hosted or premise-based, whether applications and integrations are being deployed (e.g., unified communications, texting/instant messaging, smartphone integration, etc.), the complexity of network integration, and whether carrier circuits are being installed.
Problems that Typically Arise during Installation
Maximizing efficiency and helping to minimize installation time, some basic steps can be taken to prevent problems that commonly arise. A clear set of requirements, (i.e., a "Scope of Work," deliverables for each phase of the project, and an approved timeline) allows the project manager to communicate the status effectively throughout the installation process. It is important that the key individuals who were involved in the development of the requirements be assigned as department champions during installation to ensure that tasks and schedules are being adhered to and that expectations are being met. Most commonly arising problems during installation are caused by a lack of clear communication, usually resulting in lower efficiency and higher costs for the vendor and/or the client. Here are a few examples:
Failure to agree on the deliverables, which is key to ensuring that all items are clearly understood once negotiations are complete
Failure to agree on the IT resources required to manage programming changes to the LAN/WAN, or on resources required to provide support during the cutover, which may result in a shortage of resources for the client or a loss of profit for the vendor
Failure to agree ahead of time on the required changes to, or removal of, the WAN/T1/PRI/Centrex circuits, which may result in a penalty due to the client's undisclosed, existing contract terms
Improper or time-consuming internal coordination and the delayed approval of scope of work, deliverables, and timeline, which often translate into lost productivity and revenue for both client and vendor
Prep Work Preceding Installation
To ensure a smooth installation, a significant amount of prep work must be completed by the solutions provider. Here is a snapshot of a typical project plan for a communications system solution installation.
Kick-off Meeting: First, a kick-off meeting is held to address the following:
Introduce team members and decision makers.
Review scope of work, proposal requirements, and overview document.
Review proposed type and quantity of devices.
Conduct site survey of physical and network infrastructure.
Develop floor plan layout reflecting where each device will reside.
Address any cabling issues, (i.e., whether needed cables will be added by vendor or user).
Confirm IT network topology and review network diagram of multi-building connectivity.
Review and discuss server provisioning, IP addressing, and numbering plan.
Confirm the detailed call-flow requirements, (i.e., How will incoming and external calls be handled or routed per department and/or per user? Who is responsible for this level of detail: consultant, user, or vendor?). This should be included in the RFP.
Review proper phasing of technology rollout and how this affects user experience, (i.e., summer vacation and/or other competing projects can sometimes influence timing of implementation).
Review timelines for successful implementation.
Discuss phased rollout of new UC desktop and/or mobile applications so as not to overload user during early acceptance of the base system.
 Establish power users to be the champions of the technology, and create early acceptance within the specific departments.
Milestones: After the kick-off meeting, the following steps are taken by the solutions provider and constitute major milestones:
Conduct final design review. Review and discuss the communications solutions data collection sheets.
Receive all data collection from the kick-off meeting, and finalize and approve decisions and schedules.
Place material orders.
Conduct and pass enterprise LAN/WAN network assessment.
Receive material and begin remote configuration and programming.
Begin onsite installation:
Install any data networking components.
Install new headend communication components.
Provision server infrastructure components.
Verify and test the network connectivity between buildings and the telephony/applications server infrastructure.
Hold major project-status meeting prior to user training to ensure that proper operational procedures, which are consistent with the client's organizations communications policy, are provided to the end users.
Conduct pre-go-live user training.
Execute cutover and go-live.
Place material orders.
Conduct and pass enterprise LAN/WAN network assessment.
Training, Maintenance, and Managed Services Post Installation
Post-installation work, such as training, ongoing maintenance, and managed services, can vary widely depending on your organization's needs. Therefore, it is important to specify requirements in the RFP. For example, your RFP should specify the pre-go-live training mentioned in the prep work milestones, as well as whether a 30-day follow-up refresher training will be required. As another example, are there train-the-trainer requirements where the vendor trains power users, who, in turn, train the everyday staff? This approach is recommended and highly successful.
In addition to training, RFP requirements should specify software maintenance—including free software patches and upgrades—and remote maintenance for troubleshooting problems quickly. Onsite break/fix maintenance should be considered if your organization's internal IT/telecom staff is not initially comfortable with the level of support they are able to provide. Spare phones should be factored into a larger purchase in order to reduce costs of onsite maintenance. If an organization has T1/PRIs, then a spare or overnight advance replacement should be considered.
As you have probably experienced, it can be challenging to express in an RFP the full scope of what is needed in a communications system solution. Save your organization invaluable time and resources by outlining in as much detail as possible your organization's structure, existing technology, network and physical space, budgetary restrictions, and specific needs when it comes to both technical requirements and vendor qualifications. As an industry leader in the design and installation of communications system solutions, SIGNET Electronic Systems offers these tips to guide you in writing an effective RFP.
Please click here to read this article on My Tech Decisions, where it was originally posted.