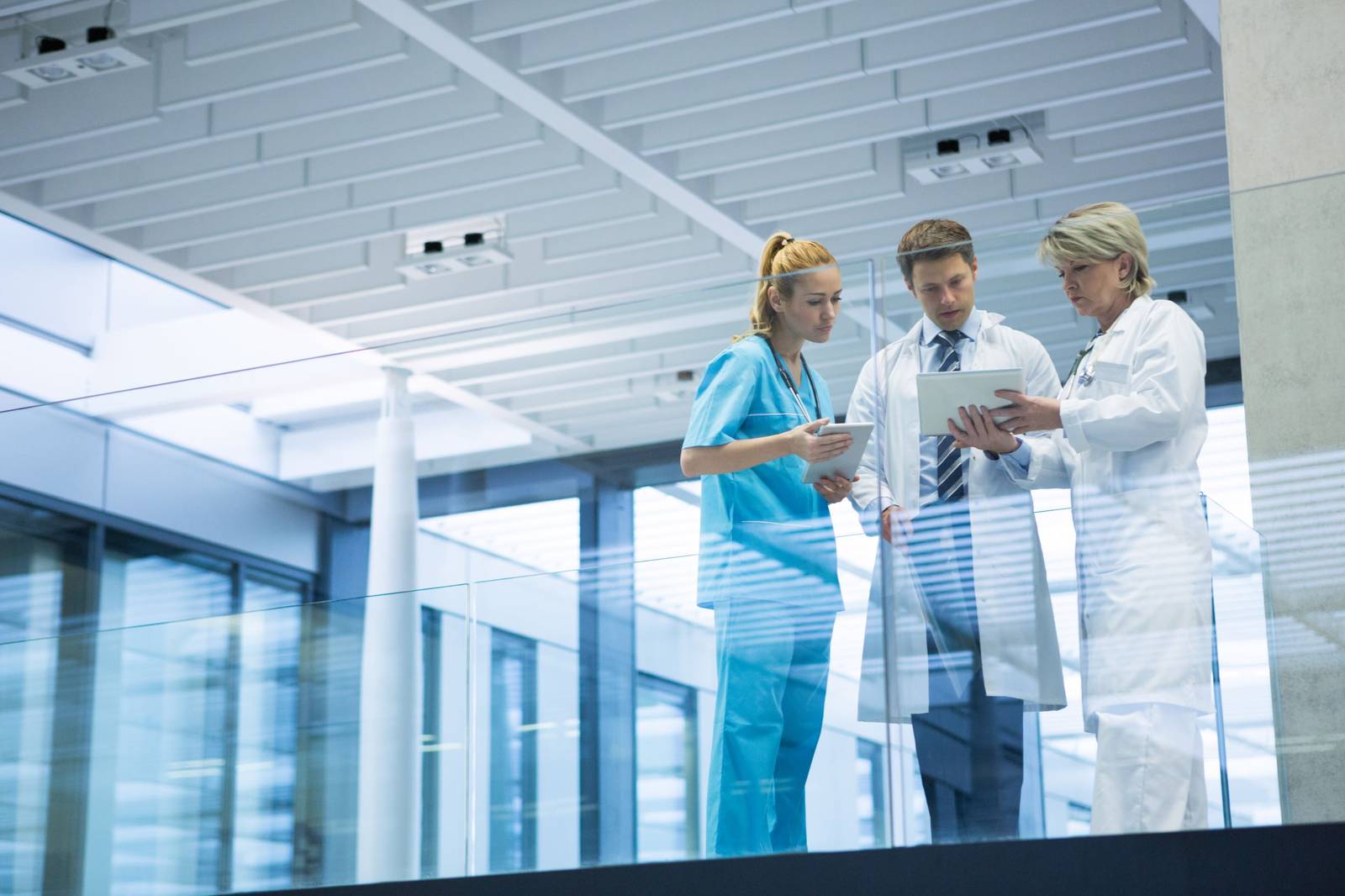 By Bryan Small, SIGNET Senior Solutions Architect and Healthcare Communications Technology expert
Hand Hygiene Compliance Monitoring and Infection Control: Hand hygiene is the most important factor in preventing the spread of healthcare associated infections (HAIs), a major threat to patient safety worldwide. As healthcare organizations venture to better manage infection risk and report compliance, promising technologies for the automatic monitoring of hand hygiene compliance have emerged. The RTLS-based solution centers on healthcare staff badges communicating with hand sanitizing dispensers to automatically collect hand washing compliance data. As an additional application for infection control, RTLS tag use with staff and patients enables healthcare organizations to trace contact and location history of tags in the event of an infectious outbreak. Tracking interactions between patients, staff and equipment helps contain an outbreak.
Staff Duress: The American Nurses Association indicates that one out of four nurses reports being attacked or physically assaulted while on the job. A real-time location solution that identifies the staff member and location of the incident, and alerts security and management staff the moment a situation escalates can help ensure the safety of nursing staff. This RTLS technology involves nurses wearing wireless devices and/or badges that they activate in the event of a threatening situation.
RTLS Nurse call workflow enhancement: By integrating RTLS with the nurse call system, communication capabilities are enhanced often resulting in faster response time for patients and streamlined workflows. For example, when a nurse wears an RTLS badge, a patient call is cleared immediately as he or she enters the room. RTLS nurse call automation also records response times that are accurate and unbiased. This data can be used for patient satisfaction and safety initiatives.
Asset Management: Each year, healthcare organizations make every effort to provide the most up-to-date equipment for staff and patient use. Yet keeping track of this equipment is a constant challenge. Asset tags embedded with RTLS technology allow healthcare facilities to easily determine the exact location of tagged assets.
Environmental Monitoring: All healthcare organizations prioritize protecting their patients, staff, medications and medical equipment. With an RTLS-based approach, monitoring environmental conditions like air temperature and moisture levels for unwanted changes in key areas (e.g., refrigeration units where vaccines need to be under strict temperature control) is achieved via readers combined with sensors. Staff is alerted as soon as a temperature reaches an undesirable level or range, enabling real-time tracking and control. For additional information about RTLS solutions, contact healthcare communications technology expert Bryan Small at 

[email protected]

.