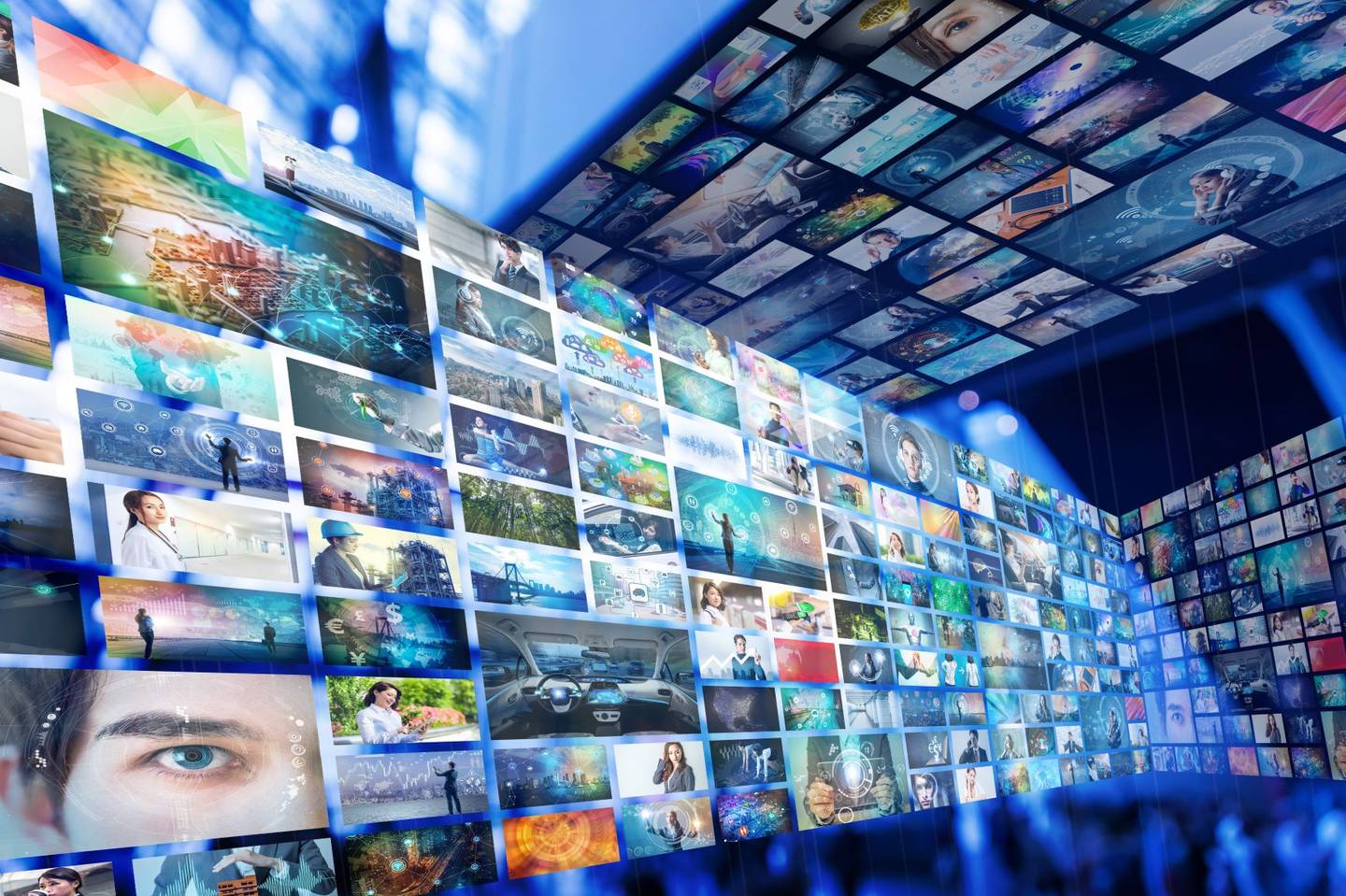 While digital signage systems may look like consumer televisions, they are far more sophisticated and consist of several components. Specifically, this is what you'll find in a digital signage package:
The digital display
The media player
The content management system or CMS
The content itself
Digital signage is flexible, offering varying approaches to mixing and matching components. For example, a digital display may be a single display panel or it may be a video wall that spans from floor to ceiling. Mounting locations may also vary.
Here's a closer look at each piece of the digital signage puzzle.
The Digital Display
The display is what everyone will see, so reliability and durability are important considerations. That's why we always recommend clients opt for commercial displays. Commercial displays are built with parts designed to take on continuous wear, like larger heat sinks, so they can operate around the clock without risk of damage. No matter what, the display chosen needs to exceed the hourly use needs of the application. Will the signage play during business hours or 24/7?
Commercial displays also can be oriented vertically, giving AV integrators additional display design options. Some commercial displays are much brighter than their consumer counterparts, which is critical for exterior systems.
In a digital signage system, the display can take on many forms, with a variety of screen sizes and technologies available. Samsung, for instance, manufactures a line of exterior displays built into rugged housing. Planar builds interactive LED walls, along with a line of standard digital displays. Christi Digital's microtile displays can be arranged in any shape, including curves and angles.
As there is no limit to how digital signage technology can be used, this allows users to unleash their creativity.
The Media Player
The media player stores and delivers content for the digital signage system. Media players are unobtrusive, and most can fit in the palm of your hand, making them easy to accommodate. In most cases, each display is paired with a media player, though there are some media players that can work with several displays at once. The majority of media players can be connected to the display via HDMI, which means they are easy to install and set up.
A media player can either retrieve content from the cloud or from its onboard hard drive – and some can do both. With the cloud, media players can grab content as soon as it's available. With local storage, the players can continue delivering content to the display even if it's disconnected from the internet temporarily.
Media players also have the ability to control the display, shutting down during off hours and extending the lifespan of the equipment.
The Content Management System (CMS)
The display and the media player are the hardware components of any digital signage system. The CMS is the primary software component and serves as the system's control center. Some of the features you can expect from a digital signage CMS include:
Upload and manage content
Schedule content to run at certain times
Make instant changes to uploaded content
Group displays for easy uploading and updating
Check the status of networked displays
There are many CMS options on the market, ranging from open-source, free software to enterprise-quality products that are purchased on a SaaS (software-as-a-service) model. The selected CMS must be compatible with the system's other components. An AV integrator can help with the selection to ensure you obtain a CMS that provides the perfect mix of usability and functionality.
One key component to choosing a CMS is ease of use. Many times, the end user responsible for creating the digital signage content has no background in graphic design. That said, a user-friendly content management system can make the responsibility of managing the content fun.
The Content
Content is what makes digital signage worth it. If you have visually impactful content, there's no better way to show it off than with an eye-catching video wall. However, there are plenty of easy content options available that don't require an artist to display.
One popular content option is to use the displays to show off social media feeds, RSS feeds, weather, traffic, sports scores, wayfinding, or headlines. Your branded content can also be arranged easily into layout templates, so you can get a visually compelling look with minimal effort. Users can also share the responsibility of content creation, assigning a region of the content image to a person or department. (Example: cafeteria menu)
Content is where companies, healthcare organizations, educational institutions and venues can express their creativity – the more media you have to work with, the better.
Is Digital Signage Effective?
There is plenty of evidence to support the effectiveness of digital signage. According to SalonSense Media, 70 percent of Americans are exposed to digital signs every year, and of that group, 52 percent can recall a specific advertisement they've seen with the technology. Another industry study tracked "impressions," or the number of times the digital signage was able to attract someone's attention (the study used video analytics). That study found that digital signage was able to maintain a high number of impressions long after it was installed. When compared to static signage, digital versions were able to grab attention long after the static sign was no longer able to do so.
Partnering with an experienced A/V integrator will help your digital signage project run smoothly. Contact SIGNET Senior Solutions Architect Jay Vigneau, who specializes in A/V technology solutions.