By Kevin Wilhelm, Solutions Architect, SIGNET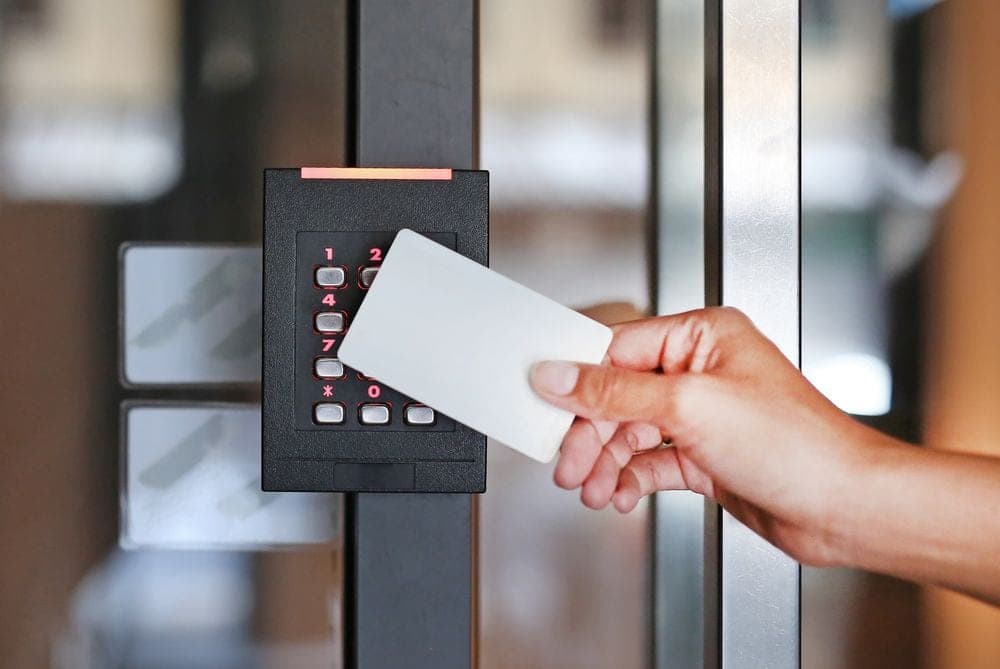 As 2018 comes to an end, it's time to take a step back and reflect upon the tremendous growth that has transpired in electronic security. The drive to build smarter buildings and cities has spurred explosive advancement in IoT devices tied into security networks. A camera recording an image is no longer enough; it's now about how that camera connects to the building management systems and allows for both control and review through a single pane of glass. It's an amazing time to be working in the security technology space. Below are three areas to watch for even more technological advancements throughout 2019.
Mobile technology. The need for enhanced security -not just convenience- is what will drive the use of phones as security credentials in 2019. Mobile technology is completely engrained in our everyday lives at this point: mortgages are paid, food is ordered and directions are resourced – yet a piece of plastic is still needed to get through the security system at work each day. Many types of traditional access control card technologies are compromised (e.g., an individual's card is copied) within a matter of minutes. By using the phone as the credential instead, security systems can leverage what have become increasingly secure platforms with multiple factors of authentication and real-time disabling. The Bluetooth technology enables additional options available for read range that previously required a specialized card reader and credential. Bluetooth also has become increasingly efficient in terms or energy usage and rate of data transmission. An employee also is much more apt to notice that their phone is missing as opposed to noticing their traditional access control card is gone.
Video analytics. Recent advancements will enable increased adoption in 2019. Though video analytics has been an industry hot button for several years, their actual usability has been somewhat limited in practice as previous analytics required large capital investments in computer hardware as well as very specific use case environments for the cameras to work. Advances in imager technology and edge computing have reduced these requirements also while improving the quality of the data provided. Specifically, heat maps and people counting are two analytics technologies that have potential for wide adoption over 2019. These analytics provide outputs that can be used by security personnel and business professionals alike. People counting provides accurate data about flow in and out of a space over a given timeframe. In terms of business intel, this is extremely valuable as a manager can use this data as a basis for how to best staff their business for peak hours. From a security perspective, security staff can rely on this information to determine if there are any unwanted visitors in a facility during off-hours. Heat mapping provides data on where most people are spending the majority of their time, informing retail management staff which displays are working most effectively and also can alert security staff of suspicious activity in an area of interest. Many times, these analytic platforms were designed with both sides in mind and provide data in multiple formats that can be easily digested and acted upon.
The continued integration and networking of systems to create even smarter buildings. Imagine pulling up to work, the garage recognizes your license plate and opens automatically while a display within tells you which floors have the most available spots. Once you're within the building, you present your credential to the turnstile which then directs you to the elevator that will get you to your floor the quickest. Since you're the first person in the building, the building management system has detected the fact that you are on the elevator headed upwards, which prompts it to turn on all the lights and change the temperature setting from overnight to occupied. This is the level of smart innovation that has been discussed in trade magazines and offered as a theoretical option in years past. During 2019, this will become a very attainable reality. Systems are actually intelligent enough now to recognize license plate characters and treat them as credentials. Sensors within parking spaces provide real-time information on availability. Beyond just relying on application programming interfaces (APIs) or software development kits (SDKs) that had theoretical functionality, security and elevator companies have partnered to write actual drivers for elevator destination dispatch improving reliability and ease of implementation. BACNet protocol has become a common communication path from fire alarm, to building automation system, and to security systems, allowing for high-level integration using a format already in use by multiple devices within a building
All of these technologies work together reliably and affordably now – and with installations in 2019, the smart building concept will progress from a few case studies to widespread implementation and use. The continued ability of security systems to makes lives easier, safer, and more user-friendly will continue to push the industry in a positive direction. Solutions Architect Kevin Wilhelm is a
SIGNET Electronics, Inc.
systems integration engineer who specializes in security and life safety system design.