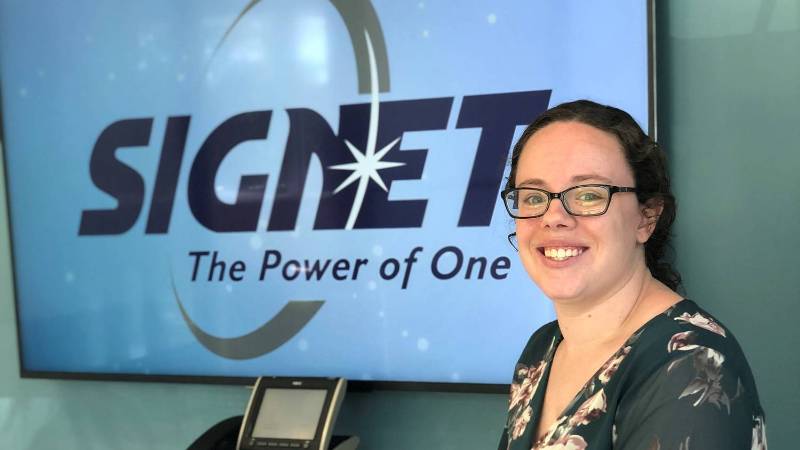 Sarah
Order Management Specialist
Headquarters, Norwell, MA
In her four years working for SIGNET, Sarah Murphy has been able to evolve from her entry level role as Administrative Assistant to her new role as Order Management Specialist within SIGNET's Business Operations group.
In this new role, Sarah processes the estimates, ensures the part numbers and prices are up to date and tracks all the orders.
Sarah loves her role at SIGNET because it allows her to interact with every department from Sales to Engineering. "With each question ask, I learn more about the different departments and SIGNET as a company. I also love the small business atmosphere and ease of communication. I can go from having a conversation with someone in the warehouse to running into the President, Brad Caron," said Sarah.
"Since joining Business Operations in the beginning of the year, Sarah always has a pleasant attitude and is willing to help out wherever needed. Sarah's knowledge of both the estimating and purchasing databases is key to the success of our multiple group interactions here at SIGNET. I'm very proud to have Sarah on the team," said Director of Business Operations, Jen Zaiatz.