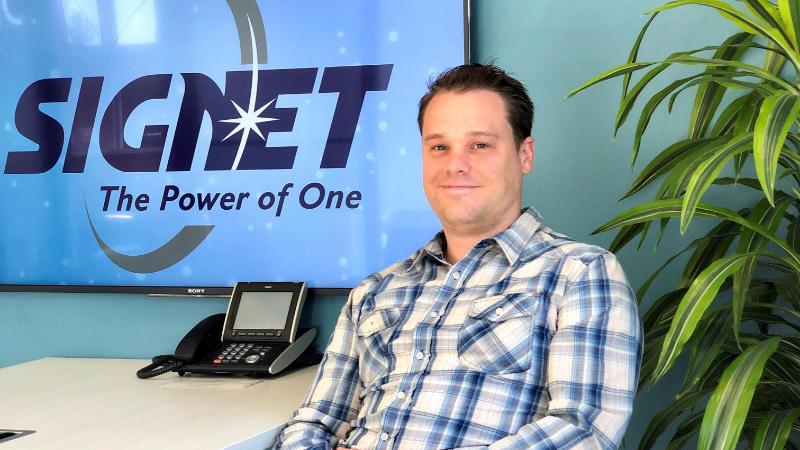 Ryan
Project Engineer
Headquarters, Norwell, MA
"I get to work with brilliant people doing something I love each day – engineering solutions that protect people and ultimately help save lives. What can be better than that?"
Whether performing missionary work in a third-world country or assisting transportation colleagues with the design, planning, and execution of a multi-faceted project, SIGNET Systems Engineer Ryan Johnston is all in.
"I try to be sensitive and responsive to all team members' needs on any given project. I consider consistently going above and beyond for others as one of my primary responsibilities," said Ryan. "Relationships are everything."
Ryan has worked at SIGNET for more than three years and is a primary point of contact for all things technical on a job. Since our work involves integrating so many different technologies, much of his role is considering the short- and long-term impact of a single action on a system. He is also passionate about training others.
For more than 15 years, Ryan has worked in some type of professional technical capacity. But if you talked to any of his family members, they would attest to the fact that Ryan was born an engineer. "I was always taking apart things, like radios or speakers… I broke a lot of electronics," said Ryan. Even in his spare time, he is learning more about technologies that SIGNET could potentially benefit from in the future.
But what Ryan enjoys most about his job is the people. He says that he doesn't like to underestimate others, and he always finds a good quality in someone that he wants to incorporate in himself.
"I get to work with brilliant people doing something I love each day – engineering solutions that protect people and ultimately help save lives. What can be better than that?" said Ryan.