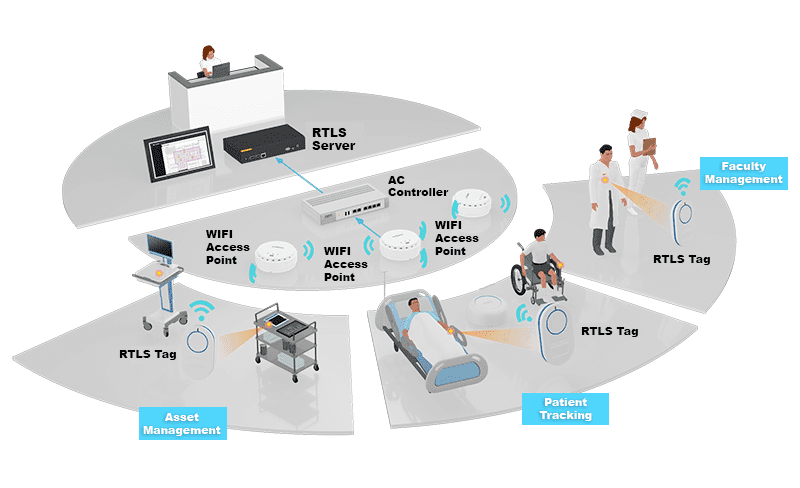 Planning for a Real Time Location System (RTLS) implementation involves much more than the selection of RTLS hardware and software. For facilities to optimize the value of RTLS, it is imperative to bring key stakeholders (clinical staff including nurse managers) into the planning process at an early stage to determine the facility's vision and to document objectives for the project.
Begin by defining the challenges you need to address with RTLS:
Is patient cycle time an issue?

What about room utilization?

Is optimizing patient flow this year's key initiative?
Once stakeholders have identified the goals, facilities professionals need to identify appropriate metrics to track and measure improvements after system implementation. Key steps include:
Taking baseline measurements before implementation

Monitoring progress continually

Identifying bottlenecks or other issues that occur as unintended consequences of the new operational process.
Although operational planning and baseline measurements are part of the design and implementation process, staff expectations and buy-in frequently are overlooked even though they are critical to the overall system design and its success.
Consultants can spend hours defining the master plan and vision, work hand in hand with the healthcare system's information technology department and provide all required infrastructure requirements needed to support the RTLS go-live. But it is unlikely to succeed if the staff who are affected by the system daily have not been included in the meetings or are left in the dark about the overall expectations for the system.
Questions? Contact SIGNET Senior Solutions Architect Bryan Small.
Blog source: Health Facilities Management