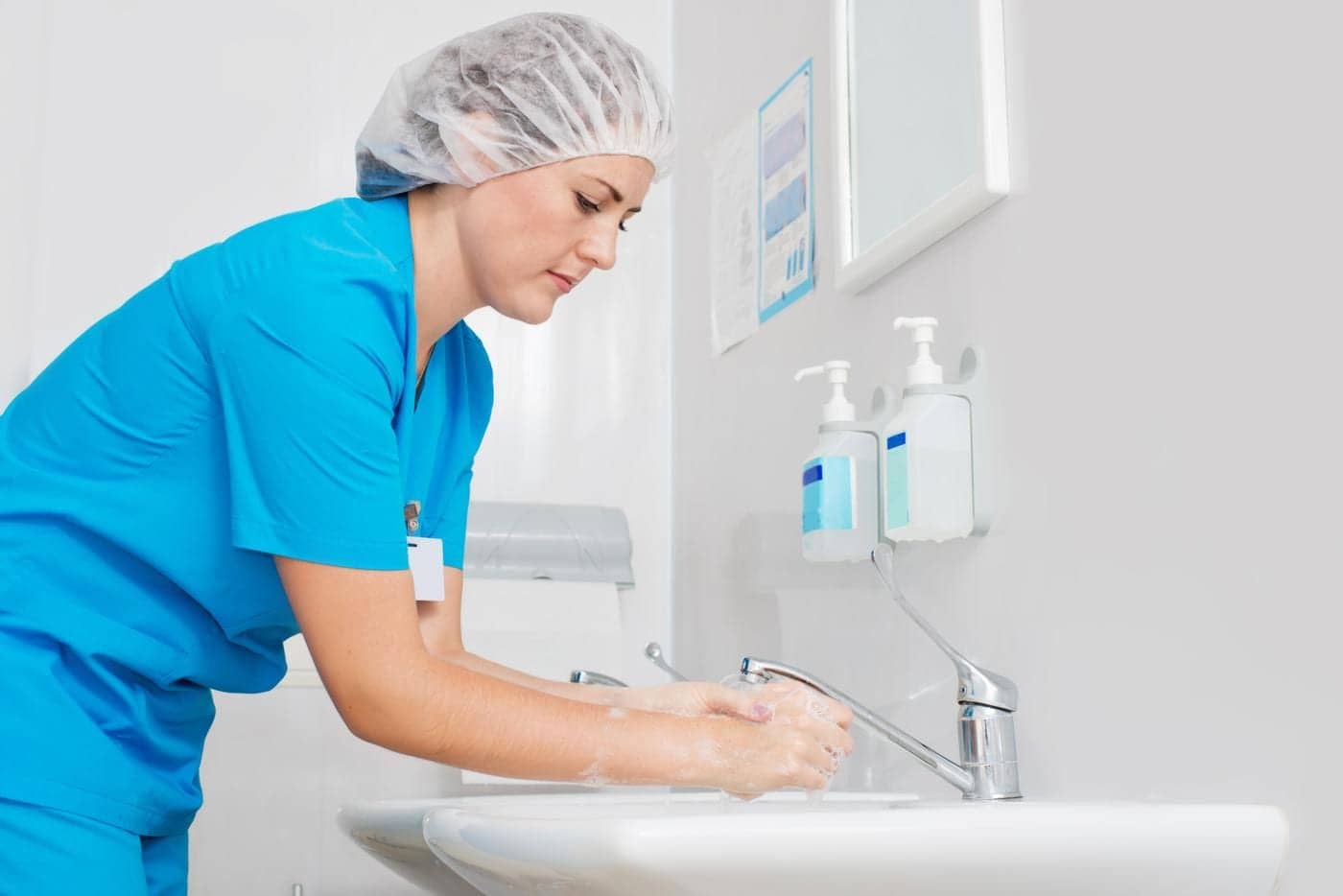 By Bryan Small, Senior Solutions Architect, SIGNET
The CDC cites healthcare-associated infections (HAIs), as the most common adverse hospital-related event, affecting one in 25 patients during their hospital stays. These infections decrease patient safety rates, increase hospital costs and all-too-often result in preventable deaths.
However, recent studies have theorized that stopping the spread of HAIs in healthcare settings is as simple as implementing good hand hygiene habits.
Caregivers serve as the most common vehicles of transmission of HAI-causing pathogens – making hand hygiene a crucial component of infection prevention initiatives in the healthcare sphere. Evidence has shown that maintaining stringent hand-hygiene protocol can greatly reduce the rate of HAIs.
Enforcing adherence to proper hand hygiene habits is a challenge in and of itself, due to healthcare institutions' reliance on the traditional, yet flawed method to measure compliance: direct observation. The direct observation method consists of an observer being sent to track hand hygiene compliance and provide prompt feedback when improvement is needed. Unsurprisingly, direct observation yields an inaccurate reading of caregivers' hand-washing habits, as there is a massive lack of visibility into the rate of behavior actually being confirmed and is subject to the issue of human error. Additionally, direct observation only offers temporary monitoring, so long-term hand washing behavior is not captured.
Moreover, rates of hand hygiene compliance measured by direct observation can be further skewed by the Hawthorne effect, in which caregivers temporarily change their habits to appear more in-line with protocol, simply because they know they are being watched.
With HAIs at the forefront of adverse event related concerns, and the recent changes made to the Joint Commissions Infection Control Standards, organizations are taking a second look at their hand hygiene compliance monitoring methods – searching for a simpler, more accurate means of stopping the threat of preventable infections.
In one study, individual reporting utilizing Real-Time Location System (RTLS) badge-based locating technology was put to the test of effectively measuring and improving hand hygiene compliance rates.
Combining a real-time location system (RTLS)-enabled badge with a sensor-equipped hand-sanitizing dispenser, the technology solution was shown to:
capture 100% of hand hygiene compliance and noncompliance events 24/7
be deployable as a stand-alone solution or as part of an enterprise-wide platform in which data can be viewed at the hospital-, department-, or individual-level
allow healthcare facilities to audit hand hygiene processes, reduce the spread of unnecessary infections, improve patient outcomes, and lower costs
generate reports demonstrating compliance to support Joint Commission requirements
SIGNET Solution Architect and hand-hygiene technology expert Bryan Small is available to provide a demonstration of this technology. Contact him at [email protected]