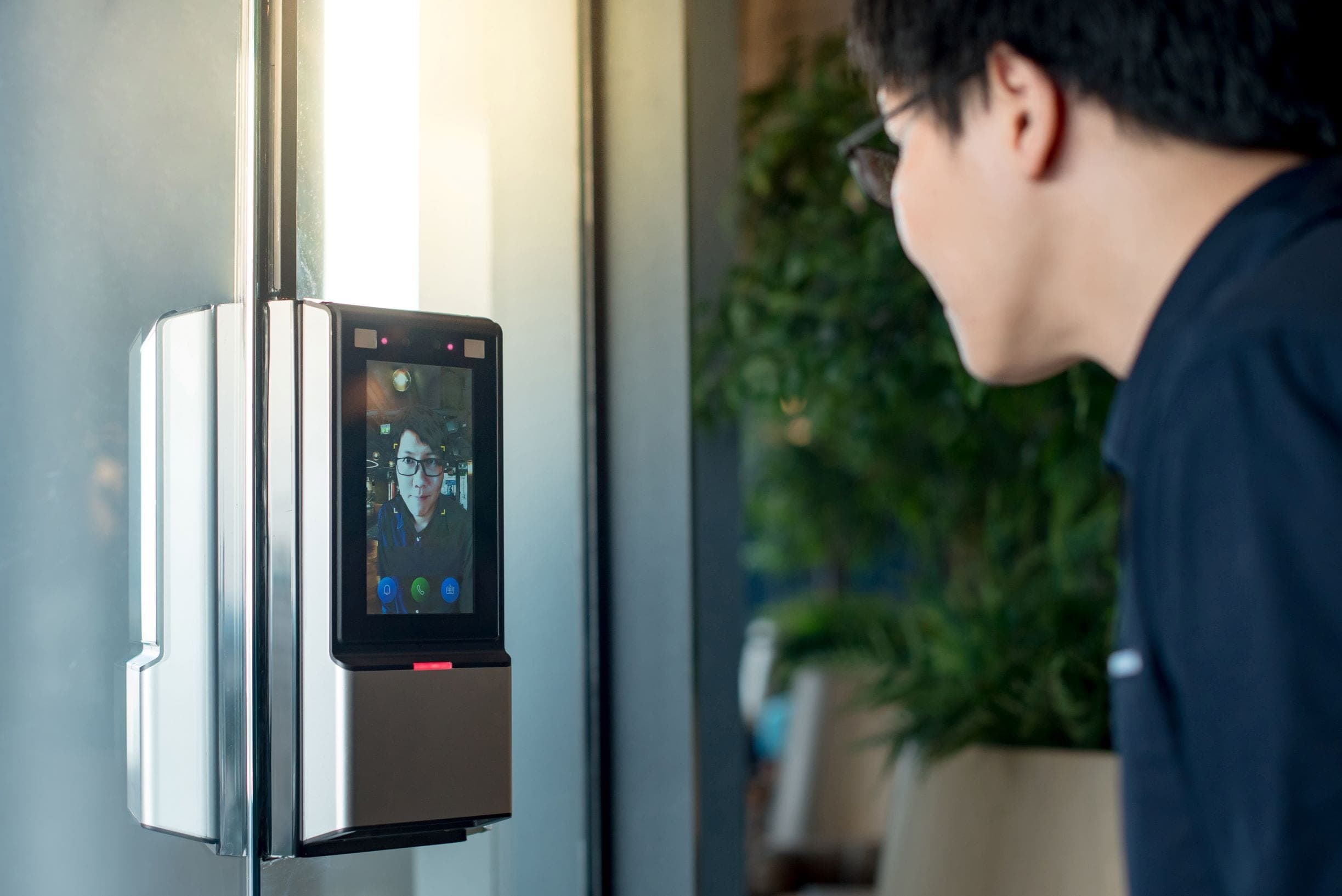 By Jeff LaChance, SIGNET security technology expert
 In today's world, organizations face many challenges in providing safe environments for the occupants of their buildings. In addition to external threats, the pace of technological change in access control and security systems makes choosing the best solution for a facility an imposing task.
While each situation is unique, a systematic approach will allow you to clearly define your objectives and
select a system that meets your specific needs. Below are four tips to building a more robust physical access control platform.
     1. DEFINE YOUR ORGANIZATION'S ROLES, POLICIES AND PROCEDURES
The first step to securing a facility is to identify the primary tasks required in the evaluation and assign each to an individual. Some of these assignments will be given to key employees but you may need to supplement the team with trusted advisors from outside your organization. The core team should be comprised of at least these three individuals:
      • Security or Facility Director
Choose a dedicated security or facilities director who will be responsible for communicating your security policies and procedures. This individual will also be responsible for developing an overall culture of security that can be instilled across your organization. Without proper policies and procedures in place, it will be difficult to implement a successful security strategy. They should assess the current state of security rules and procedures – how well are they being followed and adhered to, and how secure do your staff and visitors feel today? Anonymous surveys can provide valuable insights into habits and beliefs that may need to be addressed in the training phase of your project.
      • IT Director
The second essential member of the team is your information technology director. With today's physical security and access control systems relying heavily on IT infrastructure to operate, this individual must ensure that your enterprise is robust enough to handle additional equipment on the network and is not vulnerable to outside attacks.
      • Security and Safety Consultant
The final member of your security team should be a security and safety expert who can conduct a risk assessment and provide a tiered approach to your property, perimeters, buildings, exterior openings and interior spaces.
     2. ASSESS YOUR RISKS
A risk assessment focusing on safety, security and preparedness should be your primary objective prior to considering any specific technology or platform. Once you determine both your current level of preparedness and the level you desire to achieve, you will be prepared to look at solutions from a technical perspective.
Meet with your security expert to discuss hardware and software choices as well as feature options. Determine future organizational growth plans, weigh the different solution options for scalability, and of course, make sure to pick your safety expert's brain about potential risks or vulnerabilities.
Once your security team has been assembled and roles have been clearly defined, it is critical to annually review vulnerabilities and potential threats to your organization.
     3. WORK FROM THE OUTSIDE IN
Once your organization has completed a risk assessment, it is important to layer your access control from the outside in. The first layer for all buildings is to control the flow of traffic by securing all exterior doors with a lock or exit device with either a mechanical or electronic lock. The use of a video intercom system for door release allows you to vet visitors prior to entering. This provides a low-cost solution for securing building entrances if they are not in direct view of the office or monitoring station.
After the first layer is established, the second layer is the use of patented key and key management systems. This is a vital step to prevent unauthorized key reduplication and circulation of keys.
The third layer is the use of electronic access control with credentials for primary entrances or vestibules. This enables facilities to reduce the number of keys circulated and provide an audit trail of who has gained entrance into the building.
As your facility completes the flow of primary entrances, it is just as important to provide a fourth layer of door status monitoring. The use of electronically monitored door and latch position hardware indicates which are secure. This offers staff the security of knowing if the door is closed and latch is in locked position. Where exit devices are installed, it is important to use cylinder dogging with indicators. This visual indication allows your facilities and/or security staff to see if the device is locked or unlocked.
Layering the interior shell of the building is just as important as the exterior of the building. The use of office, storeroom and security function locks will depend on the room's intended use and occupancy. Each one has a distinct function; it is imperative to discuss the function details with your hardware consultant to ensure ADA regulation and applicable local or state code adherence.
Additionally, safeguarding your main distribution frame and intermediate distribution frames with electronic access control with key override is essential to protect your network infrastructure. Limiting access credentials to essential personnel further protects the integrity of your system and provides an audit trail of individuals granted – or denied – access. These locations also should incorporate a door position switch and latch position for effective monitoring.
     4. SECURE YOUR PARKING LOT AND PERIMETER PROPERTY
To control the flow of traffic onto your property and parking lots, consider implementing barrier gates and access control. With integrated electronic access control, you can utilize the same credentials for both your building and barrier gate.
Many solutions allow for numerous identifications to activate the barrier – such as keypad, proximity cards, fobs and Bluetooth as well as smartphone applications. The use of a video intercom system for verification and gate release also is an important tool to check incoming visitors.
Partnering with trusted technology solution providers is key to the overall success of any security platform. Clients have relied on SIGNET's integrated security expertise for decades.
For additional information, contact SIGNET security technology expert and Senior Client Executive Jeff LaChance via [email protected].