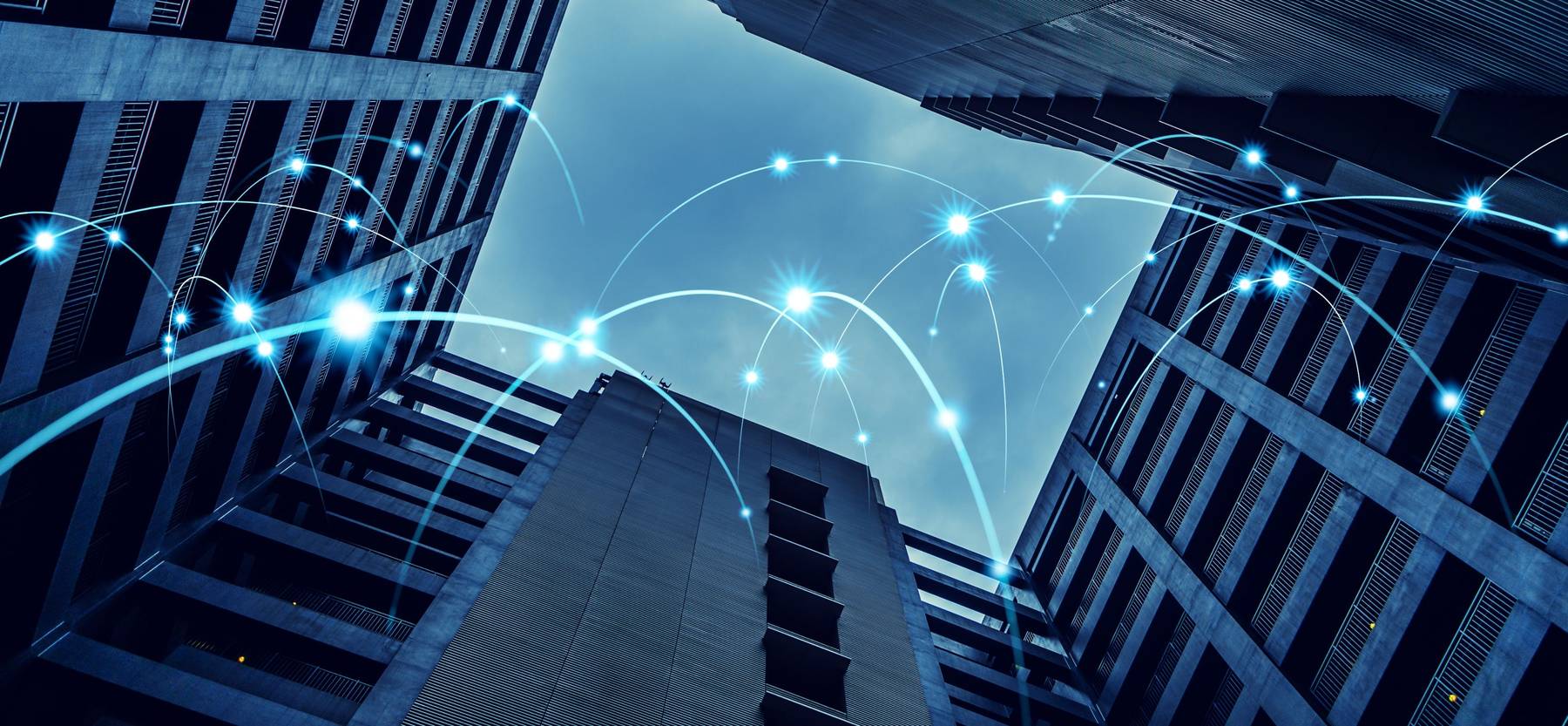 The United States is finally catching up with the rest of the world in terms of utilizing wireless backhaul and taking advantage of its bandwidth. We have traditionally relied on fiber as the top pick for broadband, but the cost per mile and the issues with permitting and right of way access present an ongoing challenge. Many are beginning to realize using point-to-point wireless bridges can expand the reach of high broadband bandwidth where fiber can be a challenge. In many cases systems can be installed in a matter of days or weeks compared to the months it can take to construct fiber. These systems can provide capacities reaching upwards of 10 Gb with 99.999% reliability.
Wireless backhaul can be in the form of point-to-point wireless, point-to-multipoint wireless, or wireless mesh configurations. Point-to-point microwave radios provide high quality, high capacity network connectivity. Point-to-point wireless bridges can be both simple and inexpensive unlicensed wireless ethernet bridges or true carrier grade licensed microwave links.
How does point-to-point work?
Unlike your normal wireless network that broadcasts a wireless signal to many individual devices, point-to-point wireless links are usually deployed between two that are in clear line of sight with each other in order to extend a network.
Point-to-point wireless solutions take advantage of FCC licensed and license-exempt frequencies to extend the enterprise network to buildings or locations over a very reliable, highly secure private communications link. These solutions cost far less than private fiber and carrier Ethernet services, and can provide much higher capacities and reliability at a lower cost.
Owning the microwave link connection as opposed to leasing it essentially maximizes return on investment. With the use of wireless Ethernet bridges, the reoccurring costs of leasing fiber from a phone company or service provider, as well as the cost of additional head-end equipment and AES encryption hardware devices are all eliminated – saving businesses money month after month. Radio connections can also be used in conjunction with wired networks as primary and/or backup network connectivity for critical sites.
These factors, along with the modest cost of the outdoor wireless bridge equipment, are reasons why point-to-point wireless backhaul costs can be rapidly recouped. Once the wireless bridge equipment is installed, you own it and there are no other costs other than minimal routine maintenance. You also gain the peace of mind of having control over your own infrastructure.
When properly designed, point-to-point wireless reliability exceeds that of the phone company. Carrier services typically route between your building addresses via multiple nodes and connection points. Each of these nodes are shared with multiple customers and thus become potential failure points. With radio, you are eliminating failure points by connecting directly between buildings on infrastructure that you control. For mission critical services, Hot Standby (MHSB) radios protect against hardware failures. MHSB radios automatically switch traffic to a standby radio upon any equipment failure and raise an alarm. The alarm notifies the service department to dispatch and repair. The impact to the customer is a fraction of a second service hit which, in most cases, goes unnoticed.
How about creating connectivity between locations?
Wireless backhaul has become a standard for creating network connectivity between locations. It can be used for establishing data network connections from building to building, field locations to a network presence, connecting network fiber segments, or last mile connections, etc.
Another more cost-effective option is to use fast, secure wireless point-to-point solutions to extend enterprise networks. Specific examples of wireless point-to-point applications include networking video surveillance cameras and remote monitoring equipment at multi-site organizations like municipalities, healthcare facilities and college campuses.
Hospitals, public and private colleges and universities also require interconnectivity between multiple buildings that need to be part of the campus-wide IP network. Applications using the IP network include WiFi, VoIP, server access, and video surveillance.
Secure carrier-grade point-to-point networking solutions provide the reliability and bandwidth institutions need to connect all of their campus buildings and remote locations – without the hefty price tag that can come with private fiber or carrier services.
Whichever wireless connectivity approach you choose, monitoring it is just as important as engineering it. Knowing the status of your interconnectivity at all times is a significant responsibility. Many organizations are opting to outsource this responsibility to a remote monitoring expert.
A properly configured and installed point-to-point wireless infrastructure can be the solution to your wireless connectivity challenges. SIGNET's wireless connectivity experts can customize a point-to-point wireless solution to suit your budget and performance requirements. Contact  SIGNET Senior Solutions Architect and wireless connectivity expert Rob O'Donnell, [email protected], to discuss engineering the right solution for your unique needs.