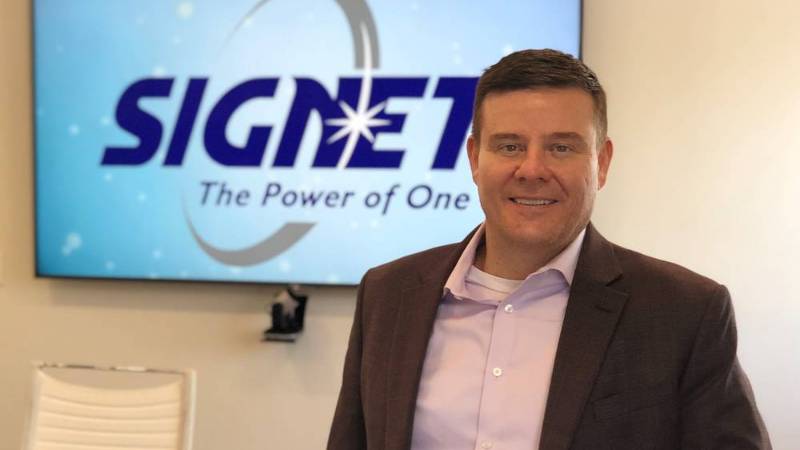 Bryan Small
Sr. Solutions Architect
Headquarters, Norwell, MA
"I have overcome so many obstacles by being passionate. For me, it creates an energy that can be used to accomplish anything. I am beyond grateful to my father because living with passion in my everyday life has created incredible happiness and success for me"
Client Executive Bryan Small's zest for life quickly becomes apparent to anyone who meets him. Whether talking sports, family or the latest Rauland healthcare communications integration, passion exudes from Bryan. He is the poster child for passion. Quite literally.
Selected to represent Passion as a SIGNET core value (and featured on a photo canvas hung in SIGNET's headquarters), Bryan says he learned to be passionate from his father. "As a construction worker in New York City, my father worked very hard – but he loved it. I got to see that passion every single day as he left for work. With this level of influence in my daily life, conveying passion in everything I do became instinctive to me," said Bryan.
Passion is truly a learned behavior that drives Bryan. "I have overcome so many obstacles by being passionate. For me, it creates an energy that can be used to accomplish anything. I am beyond grateful to my father because living with passion in my everyday life has created incredible happiness and success for me," said Bryan.
Professionally, Bryan's passion often is contagious. He can sense when his energy is absorbed by a team on a given project, leading to increased team productivity and overall success. Energizing him every day, his passion enables him to show up to work ready to perform.