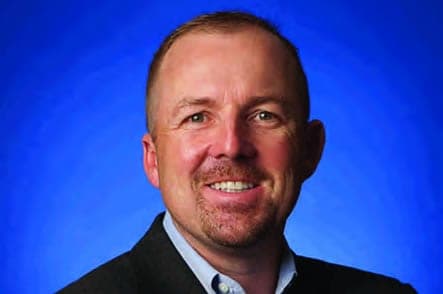 NSCA Executive Director says mixture of newest board members represent the association's membership well in terms of size, location and technology offerings.
CEDAR RAPIDS, Iowa — National Systems Contractors Association (NSCA) announces the election of new officers to its Board of Directors for 2017-2018.
The following professionals joined the NSCA Board of Directors and began their three-year terms on July 1, 2017:
Dale Bottcher, Senior Vice President of Sales and Marketing, AVI-SPL
Brad Caron, President and Owner, SIGNET Electronic Systems
Christina De Bono, President, ClearTech Media
Dale Bottcher has helped audio/visual (A/V) and IT technology managers realize their visions in all types of applications and environments, from largescale training centers to flexible huddle rooms. He currently leads AVI-SPL's sales strategy with enterprise accounts and public-sector clients.
Brad Caron has 30 years of experience in the systems integration industry. He has overseen SIGNET's growth from $1.8 million to more than $30 million in annual revenue. He identifies future strategies, ways to recognize existing and recruit new talent, and ideas for leveraging the experience and expertise of SIGNET's vice presidential team.
Christina De Bono has 20 years of experience in the commercial AV industry. Her background involves handling high-profile videoconferencing and AV projects with corporations and higher-education institutions. In the past two years, she has dedicated her time to leading ClearTech's successful transition to a service-based revenue model.
Bottcher, Caron and De Bono join the following board members who are continuing their terms from last year:
Ray Bailey, President, Lone Star Communications
Anne Sellers, Managing Principal, Sensory Technologies
Rob Simopoulos, Partner, Launch Security
"As these new leaders join the Board of Directors, NSCA remembers the commitment of Ron Prier, owner of RPAV and NSCA board member, who lost his long battle with diabetes and kidney disease in April 2017," says Chuck Wilson, NSCA executive director. "His commitment to life, family, business, and the industry was impressive and admirable."
All NSCA Board of Directors executive committee members are continuing their positions from 2016-2017:
NSCA President: Kelly McCarthy, President, Genesis Integration
NSCA Immediate Past President: Michael Hester, Founder, Beacon Communications
NSCA Vice President: Josh Shanahan, President and CEO, Sport View Technologies
NSCA Secretary: Michael Boettcher, CEO, Advanced AV
NSCA Treasurer: Dave Ferlino, Regional Operations Manager, Whitlock
"The NSCA Board of Directors for 2017-2018 is a very solid team," says Wilson. "They represent our membership well in terms of size, location, and technology offerings. With these varying viewpoints represented, NSCA will be well positioned to continue to offer services for integrators with different needs. The Board of Directors plans to spend its time making sure that NSCA is a valuable resource for any integrator, no matter its size."