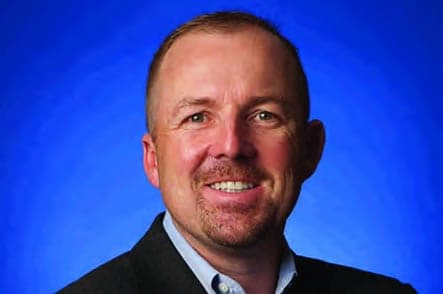 Bradford S. Caron
President
President and owner of SIGNET Electronic Systems, Inc., Brad Caron has 30 years of experience at SIGNET and in the systems integration industry…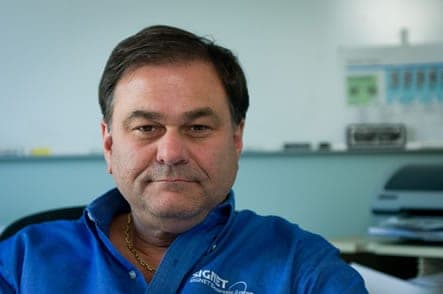 Marc E. Bronstein
VP of Healthcare Communications Division
As Vice President of Healthcare Communications at SIGNET Electronic Systems, Inc., Marc Bronstein leads an $8 million dollar-per-year division specializing in the sales…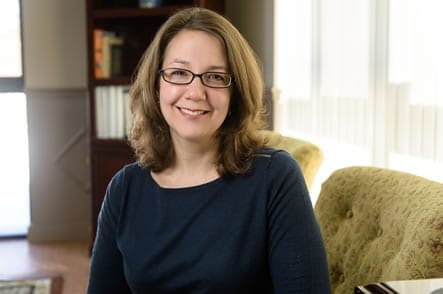 Melissa Cochrane
Vice President of Finance
Melissa Cochrane is Vice President of Finance at SIGNET Electronic Systems, Inc., where, in addition to overseeing the finance, warehousing, purchasing and project accounting departments…
Full Bio
President and owner of SIGNET Electronic Systems, Inc., Brad Caron has 30 years of experience at SIGNET and in the systems integration industry. The company was originally founded as a four-man service operation in 1974 by Caron's father, Charlie Caron. Since joining fulltime in 1987, Brad Caron has overseen SIGNET's growth from $1.8 million to over $30 million in annual revenues, making SIGNET the largest privately-held systems integration company in New England.
In recent years, Caron has strategically shifted his focus from the day-to-day operations of the company to driving revenue 24 to 36 months out. His major responsibilities are to identify future strategies, to continue to recognize existing and recruit new talent, and to leverage the experience and expertise of SIGNET's vice presidential team.
From the beginning, Caron's long-term strategy has been to assemble a team of experts from the industry's top talent. His intuitive approach of recruiting quality people first and finding a position for them later has paid off. According to Caron, it is SIGNET's best in class senior management team, as well as the company's supportive team culture, 40-plus years in business, and resulting financial resources that set SIGNET apart in the marketplace.
Full Bio
As Vice President of Healthcare Communications at SIGNET Electronic Systems, Inc., Marc Bronstein leads an $8 million dollar-per-year division specializing in the sales, service and installation of healthcare communications systems for the hospital and long term care marketplaces. With 35 years in the business, he is adept at generating a seamless pipeline of opportunities—and at navigating the constant influx of new technologies available in the fulfillment of those opportunities.
Since coming onboard at SIGNET in 1991, Bronstein has built a business unit that has grown and evolved with market demands, and that is second to none within the New England marketplace. Under his supervision, Bronstein's team has taken SIGNET from a hospital customer base of fewer than five facilities to more than 135 hospitals and 140 nursing facilities. In 2015, SIGNET was ranked among the top ten distributors worldwide of healthcare communications products by Rauland-Borg, a leading manufacturer that currently accounts for more than 50 percent market share.
Bronstein began his career building the systems that he now sells. After beginning as an electronic technician, he spent several years prior to joining SIGNET managing and selling—for Contel Executone of Boston, Inc. from 1984 to 1986; for N.E. Sound and Communications, Inc. from 1986 to 1988; and for Rauland-Borg Corporation from 1988 to 1991.
Full Bio
Melissa Cochrane is Vice President of Finance at SIGNET Electronic Systems, Inc., where, in addition to overseeing the finance, warehousing, purchasing and project accounting departments, she is directly involved in strategic planning and the development of company initiatives. She served as SIGNET's controller for ten years, managing the company's finance group and liaising with financial partners, before she was promoted to her vice president role in 2013.
When Cochrane joined SIGNET in 2004, she brought seven years of senior level accounting experience with her. After graduating Summa Cum Laude from Boston University with a bachelor of science in business administration in 1997, she became a Certified Public Accountant and spent three years as a senior associate and auditor at PricewaterhouseCoopers, LLP. In 2000, she transitioned into private industry taking a job as a corporate controller at the Massachusetts division of Compel, Inc., a Virginia-based telecommunications firm, where she managed a couple of branches.
With her rock-solid work ethic and 110 percent commitment to SIGNET, Cochrane has developed sound financial processes and controls, establishing a foundation of integrity upon which the company's financial position is built. This solid foundation has helped SIGNET to weather the storms of a dynamic marketplace and to move forward during periods of growth.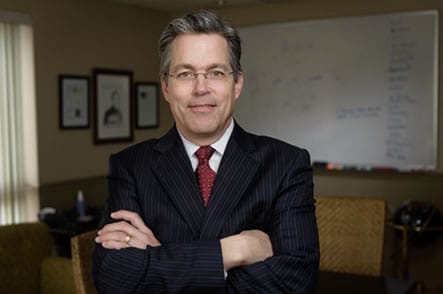 Doug Curl
Vice President of Business Development
Systems integration expert, innovator and entrepreneur, Doug Curl is Vice President of Business Development at SIGNET Electronic Systems, Inc…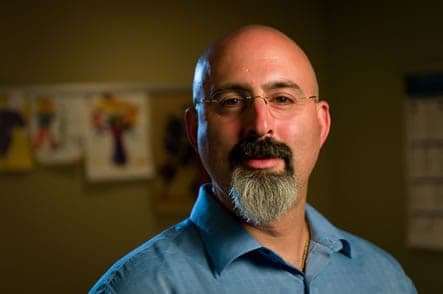 Gregory S. Hussey
Vice President of Engineering
As Vice President of Engineering for SIGNET Electronic Systems, Inc., Greg Hussey manages and mentors a team of in-house engineers, estimators and specialists…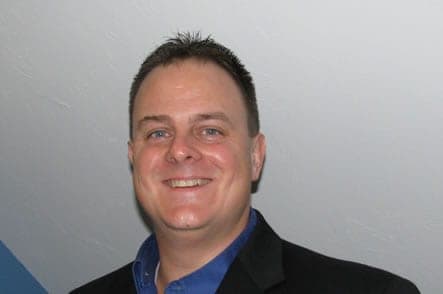 Greg Sparrow
Vice President of Transportation Solutions
Technologist, problem solver, and strategist Greg Sparrow is Vice President of Transportation Solutions at SIGNET Electronic Systems, Inc…
Full Bio
Systems integration expert, innovator and entrepreneur, Doug Curl is Vice President of Business Development at SIGNET Electronic Systems, Inc. His chief responsibilities include originating new client opportunities, developing marquee accounts and driving marketing initiatives aimed at the healthcare communications sector. As a serial entrepreneur and pioneer in medical communication technologies, Curl is charged with creating a culture of innovation within SIGNET. He spearheads the Center for SIGNET Innovation program, where a team gathers and analyzes ideas from across the workforce to develop fresh business models.
Curl joined SIGNET in 2014 bringing over 25 years of experience in the selling, design and installation of complex, integrated audiovisual systems. He launched a series of companies, beginning with Marsh-Tech, Inc. in 1991. In 1992, he cofounded Smithcurl Communications, Inc., a systems integrator that served the healthcare and corporate markets for almost two decades. Technology he had developed for a corporate client led to the 2008 launch of Carrot Medical, LLC, where Curl architected a suite of medical communication solutions currently utilized in more than 300 cardiac operating rooms nationwide.
Curl's unique assets—the rare blend of engineering expertise and personable salesmanship, along with his knack for being able to identify the problem and then innovate a creative solution—make him an indispensable member of SIGNET's executive team.
Full Bio
As Vice President of Engineering for SIGNET Electronic Systems, Inc., Greg Hussey manages and mentors a team of in-house engineers, estimators and specialists who research, design, cost estimate, implement and document innovative solutions to meet the needs of SIGNET's diverse customer base.
Hussey joined SIGNET in 1993 as an educational sales representative, a position which quickly grew into a contractor sales position encompassing SIGNET's growing portfolio of products and solutions. When the advent of structured cabling solutions during the late 1990s brought together all of SIGNET's offerings, Hussey was able to quickly grasp the new technologies and realize their potential impact on SIGNET's advancement in the marketplace. With these insights and abilities, he was a natural fit for a director position, and eventually, for his current position of Vice President of Engineering. Hussey attributes SIGNET's success to four distinguishing factors: the ability to execute; the ability to support and provide service; the professionalism, experience and knowledge of the company's team; and SIGNET's best-in-class vendor partnerships.
Prior to joining SIGNET, Hussey worked as a sales engineer for DJM Pro Audio System, an audio engineering company, after obtaining a music degree with an emphasis in sound recording and technology from the University of Massachusetts at Lowell. Currently, he is a Certified Technology Specialist (CTS) through InfoComm International, a Certified Mission Critical Warranty Provider through Hubbell Premise Wiring, Inc., and is a member in good standing of BICSI (Building Industry Consulting Services International) and NSCA (National Systems Contractors Association).
Full Bio
Technologist, problem solver, and strategist Greg Sparrow is Vice President of Transportation Solutions at SIGNET Electronic Systems, Inc. In 2015, he spearheaded the inception of Transportation Solutions—SIGNET's newest department—and in 2016, was instrumental in securing the largest contract in the company's history, helping open the door for SIGNET to this dynamic industry. Sparrow's role includes the continued growth of the expert transportation solutions team, the procurement of new opportunities by leveraging existing and building new industry relationships, and the successful implementation of solutions for clients.
Sparrow first joined SIGNET in 2007 as Director of Systems Integration, and in 2012, was promoted to Director of Project Management. Now a 25-year veteran in the systems integration field, he has served in a variety of leadership and project management roles, amassing extensive experience in the design and implementation of complex technical solutions. Former positions prior to his time at SIGNET include Senior Systems Engineer at GE Transportation Systems, Senior Project Manager at Predictive Systems, Project Manager at SESCO, Inc., Communications Engineer at Parsons Transportation Group, and Electrical Engineer at the Massachusetts Turnpike Authority.
Since 1999, Sparrow has been an active member of Building Industry Consulting Services International (BICSI), where he earned the prestigious design certifications, Registered Communications Distribution Designer (RCDD), Electronic Safety and Security (ESS) Designer, and Network Technology Systems (NTS) Designer. Since 2000, he has been an active member of the Project Management Institute (PMI) and is a certified Project Management Professional (PMP)®. He holds a Bachelor of Science in Electrical Engineering.